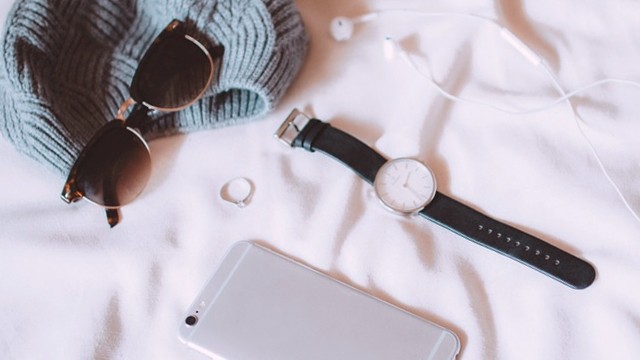 Of course, you love it when your boyfriend surprises you with a new pair of shoes, a classy timepiece, or the latest line of makeup. But what should you do with all these gifts when the relationship comes to an end? Do you keep them, throw them, or muster up the courage to see the man who broke your heart just to hand them back?

Nathaniel Chua, personality and relationship development consultant, says it will be different for each person. But for him, it would be best not to return the presents because this will only keep you in touch with your ex and "prolong the misery of a breakup and moving on."

"The trash should be available, or you can do a little burning ritual if you wish," he says.

ADVERTISEMENT - CONTINUE READING BELOW
However, if you have a good reason to return the items, then do so. "For instance, if you know what you received is an heirloom, then it would be a good gesture to return it," he explains. "The other acceptable reason is if you feel this is a way for you to let go of the relationship, and your ex agrees to take them back."

If you don't have the guts to see your ex face-to-face, you can always ask for a friend's help or send it via post office.
"If receiving or giving the gifts can cause you more problems than saying goodbye, then I would recommend just sending them through others. Of course this depends on how you communicate this to your ex," says Chua.

Giving the gifts back, however, doesn't mean you have the right to demand for the presents you've given in the past unless it's a valuable item. Assuming the other party is not making any move to return it, thet best thing to do is to talk and explain why it's so important for you to have it back.

Chua says there are more things you could do to move on from the relationship aside from returning gifts. He advises to stick with the process of moving on called "R.O.C.K."

Rituals
Letting go can be made easier if you go through some symbolic ritual. Burning the items she gave you with a written goodbye is one of the many things you can do.

Owning your emotions
The more you avoid how you feel, the more you will struggle. Don't be afraid to feel the pain and sadness. It's normal.

Connecting
Talk to good listeners. Oftentimes, people just look for friends who are available, however, not all friends are good listeners. "If this is not available and if you feel like you don't have enough resilience in you, look for a professional," Chua advises.

Keep your choices
You do not have control over your ex. All you have is control over your own choices.

Remember, getting over a relationship is a process. You just have to ride it out and go through the motions. Get in touch with your barkada, and get involved in new activities that interest you. Stay away from the things that make you remember him...like that teddy bear he gave you for your anniversary.

For more other relationships concerns, you may reach Nathaniel Chua, MA, personality and relationship development consultant, existential therapist, lecturer, resource speaker, writer, social critic via nathanchua@onelifeonly.net orwww.onelifeonly.net.


This article originally appeared on FHM.com.ph.

*Minor edits have been made by the Femalenetwork.com editors.
Load More Stories