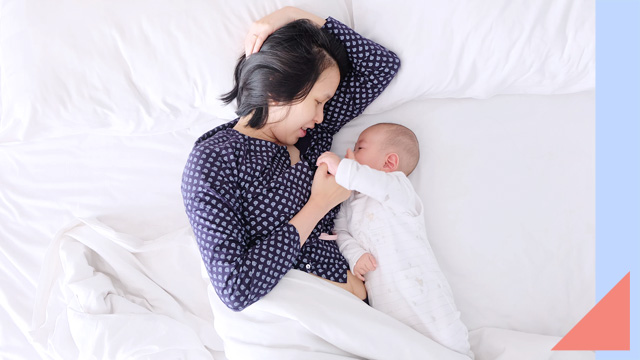 Welcoming a baby is both a milestone and a challenge for a couple. It's a life-changing event, and yet, you hear of men cheating or calling it quits because "she's not the same woman I married." Mom Leslie Scott agrees, and she has a perfectly logical explanation. 
DO YOU FEEL THAT YOU'RE BEING CHEATED ON? THESE MAY HELP:
She listed many reasons why a woman who can stay late at night watching movies and sleep in or have the time to put on makeup and go to the gym regularly has changed. Since she became a mom, she has not gotten enough sleep, a long shower, or bought herself a decent top lately. 
"She's the woman that is sometimes so exhausted from nursing babies, chasing toddlers, chauffeuring school-aged children, talking on the phone with her heartbroken adult children that she sometimes doesn't have the energy to give you," Leslie stressed. 
ADVERTISEMENT - CONTINUE READING BELOW
"So no, her body is not the body you married—it has birthed humans. Her mind is not the same—she has many more things filling the once empty spaces.
"Her patience is not the same—she's used it up on the children, most days. She is not the same woman you married, and thank God for that," Leslie said. 
Yes, women who become moms are changed to the core. Frankly, men who become dads should be, too. The "woman you married" needs her partner's help and she needs his support. That lame excuse is not a license to cheat or her or continue living the life you both would still probably have if you didn't decide to have kids. 
On a practical note, this is why a postpartum care plan, or a baby care contract, is essential for couples. Moms, you need to ask your partner's help. Partners, always be ready to support your wife. You made this baby together, and caring and raising your little one is both on you. 
DO YOU FEEL THAT YOU'RE BEING CHEATED ON? THESE MAY HELP:
That woman you married might still be there if you don't let her drown in a pile of tasks she should be sharing with her husband and a new dad.
Load More Stories