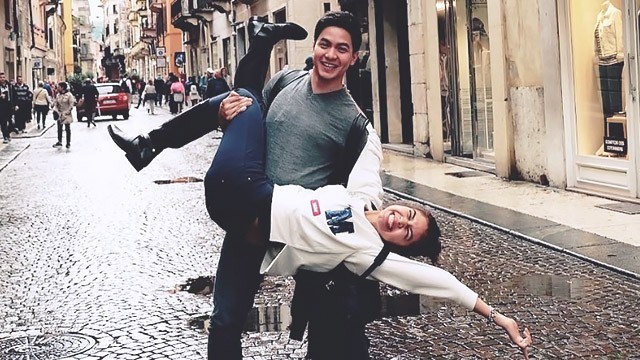 While it's true that most relationships are founded on love and shared interests, a study shows that there is one more factor that can determine the success of it—and that's being able to laugh together.  
But it's not enough to just look for someone funny. Humor isn't a one-way street after all, since every person has a different sense of humor; what may seem funny to you may not exactly be amusing to another. And it's not enough for one person to just laugh while the other constantly cracks jokes. (In fact, it could even get a bit annoying after some time.)
ADVERTISEMENT - CONTINUE READING BELOW
According to a new study from the University of Kansas cited in Brit.co, having the same sense of humor is beneficial to couples because it affirms the relationship. Now take note, it's laughing together and not at each other; there's a big difference.
"People say they want a sense of humor in a mate, but that's a broad concept," says communications professor and author of the study Jeffrey Hall. "What's actually important is you and your S.O.'s collective ability to develop a shared sense of humor. It's not that any style or a sense of humor is any better or worse," he adds. 
So if you want to strengthen your relationship with your partner, find joy in the little things around you—in love, it's usually the small moments that make a big difference in just about anything.
"It's not about being a great comedian, but finding what's funny in the everyday and enjoying it together, whether that's The Simpsons or repeating funny things your kids say or The New Yorker cartoons or relishing in the absurdity of life," Hall states. "It is most important that you do it together."
ADVERTISEMENT - CONTINUE READING BELOW
Comments
Load More Stories