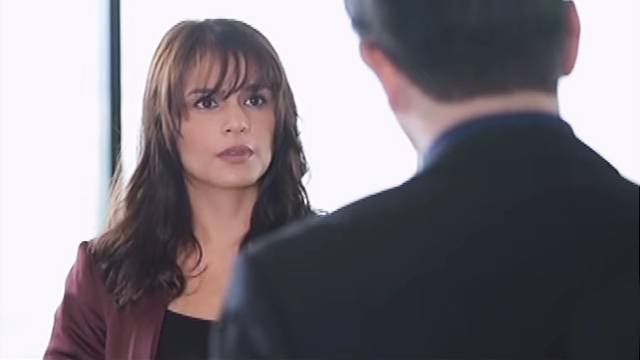 There's a reason why you made your ex your ex, and no matter how good or amicable your breakup was, the fact that the relationship is over means that you both have already agreed to set boundaries that neither of you should cross.
ADVERTISEMENT - CONTINUE READING BELOW
While at times you may be tempted to allow your former flame to go beyond your newly-established personal space, you will need to put your foot down and keep him at a respectable distance. Here are several limitations you should put on how you deal with your ex to avoid any complications:
You shouldn't allow your ex to demand for time or attention.
While not seeing each other can be better for your heart and your future relationship prospects, there are times when communicating with your ex is unavoidable, and even needed (especially in those cases when you already have children). This is why it's important for you to talk about your limitations on how much you both need to be in each other's lives. Neither of you should expect the other to always accommodate requests, unless it pertains to important matters. If there's no real reason to get together, then go your own way and give each other the space to recover.
ADVERTISEMENT - CONTINUE READING BELOW
Recommended Videos
You shouldn't allow your ex to barge in your personal space.
Your home is your home, and he should learn to respect the fact that since you've already broken up, he'll be treated like any other houseguest. Change your locks if it need be, and don't allow him in your space without you knowing. If you share a house, you may want to speak to a lawyer about dividing the property amicably, but wherever you may end up living, you need to always remind him that things can't be the way they were before. The same goes for your personal space and other private matters. And remember that it goes both ways—you also need to respect his space once you're broken up.
You shouldn't allow your ex to use you as an emotional or financial crutch.
There are some exes who seem to have it all together, and some who don't know what to do with themselves after a relationship has ended. While becoming single once again can take a lot of adjustment, you shouldn't allow yourself to be your ex's feel-good person. When he calls you up because "your voice is always so good to hear," or worse, when he asks you for money for his long-due electric bill, then you need to assert your position about setting limitations. You can't be his caretaker forever.
ADVERTISEMENT - CONTINUE READING BELOW
You shouldn't allow you ex to act as if you're still together.
Your ex shouldn't be privy to the new people you meet or to the relationships you build. If he still questions you about who you were with or where you were last night, make it clear that he should stay out of your personal business, and that he should start focusing on himself for him to finally let go.
Sources: Psychology Today, Psych Central, Woman's Divorce
Load More Stories