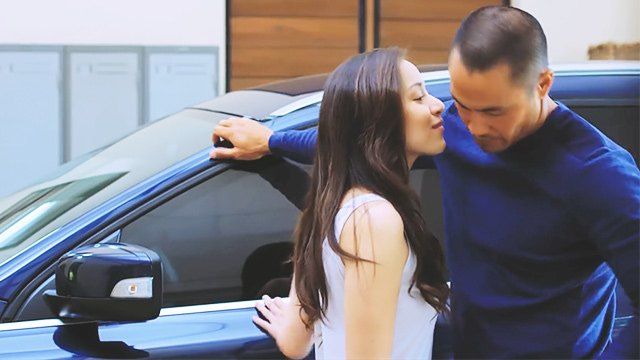 Once a cheater, always a cheater.
Whether you believe it or not, a new study, The Brain Adapts To Dishonesty, proves cheating is not a one-time thing, and that person will most likely cheat on you again.
The researchers from University College of London came to this conclusion after testing random people's capacity to lie. Some of the participants were shown a photo of a clear jar full of coins and were instructed to help anyone who only saw a blurred photo of the same jar to guess how much it contains. When they were told they'd get a cash prize if the other person miscalculates the total of coins, they lied and exaggerated.
ADVERTISEMENT - CONTINUE READING BELOW
With the help of an MRI scanner, which monitored how various brain regions were activated, the researchers found that the part of the brain called amygdala were responsible for providing negative responses when we lie and its response weakened every time.
We speculate that the blunted response to repeated acts of dishonesty may reflect a reduction in the emotional response to these decisions or to their affective assessment and saliency, the paper reads.
It appears that the brain gains immunity to lying until the person no longer feels guilty at all. This is consistent with the suggestion that the motivation for acting dishonestly contributes to its affective assessment, such that when a person engages in dishonesty purely for the benefit of another, it may be perceived as morally acceptable.
While the researchers did not directly test infidelity, it's easy to make a connection.
The idea would be the first time we commit adultery we feel bad about it. But the next time we feel less bad and so on, with the result that we can commit adultery to a greater extent, co-author and researcher Neil Garrett explains to Elite Daily in an interview.
What our study and others suggest is a powerful factor that prevents us from cheating is our emotional reaction to it, how bad we feel essentially, and the process of adaptation reduces this reaction, thereby allowing us to cheat more.
With serial cheaters, it could be the case that they initially felt bad about cheating, but have cheated so much they've adapted to their ways and simply don't feel bad about cheating any more.
Long story short, the brains of people who cheat adapt to their unfaithful ways. Therefore, cheating could possibly happen over and over again. 
This story originally appeared on Fhm.com.ph.
* Minor edits have been made by the Femalenetwork.com editors.
Load More Stories