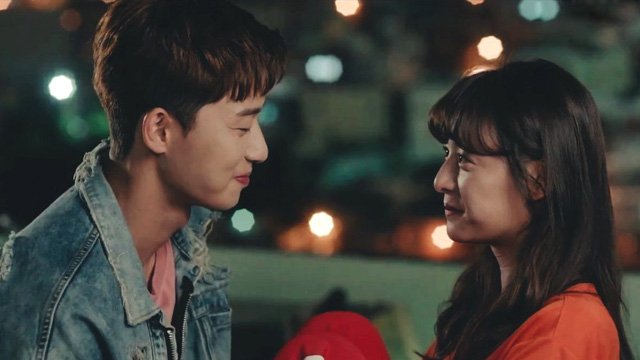 Whenever someone asks about what you look for in a partner, you probably have your fair share of "requirements" and "non-negotiables." Women need to have standards, after all. And while every person may have her own set of preferences, it's unsurprising to see that sometimes, *ahem* great minds think alike. Below, we've compiled a list of responses from our GIRLtalk topic and #FNAsks on Facebook. Can you relate to any (or even all) of them?
ADVERTISEMENT - CONTINUE READING BELOW
CONTINUE READING BELOW
Recommended Videos
Values family
"Very important kasi sa akin ang family, so of course I want my partner to value his family, too." - Simang
"Gusto kong makita how he treats/values his mother and father." - xsugar
Has ambition and aims for financial security
"It doesn't mean he has to be rich. As long as he can keep his $**t together, then it's fine. But if the guy is broke, 'wag na lang!" - kvandenhaak
ADVERTISEMENT - CONTINUE READING BELOW
"Responsible. It shows he has direction in life." - amethyst028
"'Yong may pangarap naman sa buhay. 'Yong iba kasi kuntento na sa sweldo-gastos-sweldo tapos walang ipon." - xsugar
" I don't think I will settle down with someone na ako pa ang bubuhay sa kanya. No can do." - lovely_carrot
"Financially literate. If not, willing to be financially literate by attending seminars, etc. I've seen people who panic when they find out they became poor or when their money became less in amount. But if you are financially literate, even 0 peso won't scare you so much kasi you know there is hope." - iluvescadasport
Respects others
"If you have respect, you value the person so much na ang hirap magloko or bastusin or saktan siya. You wouldn't want to do anything na makasisira sa relationship niyo. Hindi ka gagawa ng something na ikahihiya niya or mapahihiya siya because you will always take into consideration your partner's feelings. Kaya ang deal breaker is once a partner becomes physically and emotionally violent and/or cheats. That means wala na siyang respect left for the other person. It would be hard to maintain a relationship once respect is gone." - Kaythrielle
ADVERTISEMENT - CONTINUE READING BELOW
"I told my BF nung nagsisimula palang kami, when he decides to cheat or he tries to physically hurt me, then he wants us to break up na. No usap-usap." - vainjinir
"Respect sa lahat, hindi 'yong sa kakilala or magulang lang. He has to be respectful to everyone else lalo na sa mga service providers. Ayoko ng may attitude problem!" - xsugar
Has smarts
"(He needs to be) smart/intelligent so our conversations will have substance and we will never run out of things to talk about. I can learn from him as well." - amethyst028
Has a healthy sense of humor
"So it's never boring. We should be able to make each other laugh. " - amethyst028
"Sense of humor is one of the best personalities of a man and he must be broad minded." - Guerra Valdez Grace
Is trustworthy, honest, and loyal
"I cannot love someone who I do not trust.  I am a person who doesn't trust easily so if you have broken it, then I cannot love you and be with you.  If I trust you then that means you have my love and respect.  So with trust gone, those will be eventually be gone, too." - princessette
ADVERTISEMENT - CONTINUE READING BELOW
"Lies, kahit white lies, lead to distrust and I can't be with anyone I don't trust. This is the foundation of any relationship. There should only be one special woman in his life. Cheating is unforgiveable! That's an instant relationship ender." - shinies 
"No good relationship can exist if sinungaling partner mo."  - Girltalker2
"Integrity. Based sa dictionary, integrity is 'the quality of being honest and having strong moral principles; moral uprightness.' I've witnessed a lot of people who aren't honest, tapos nag-co-compromise sa pera sa start with [a] small amount, tapos in the end nagiging corrupt na." - iluvescadasport
Is compatible with you in every way
"We don't have to be exactly alike but we need to be in harmony to sustain the relationship." - shinies
Has and values emotional stability
"No anger issues--my current BF ilang beses ko na sinubukan, he is still patient AF." - lovely_carrot
Does not have body odor
"Some people think that bathing and [applying] deodorant is optional. Eh kung amoy kambing siya kahit gaano kapogi ay 'wag na." - lovely_carrot
ADVERTISEMENT - CONTINUE READING BELOW
Keeps in touch and communicates his thoughts, feelings well
"This is very important for me. We should be able to communicate with one another every now and then. Hindi naman 'yong oras-oras or maya't-maya kasi sa field of work namin, madalas busy kami pareho. So 'yong kahit minsanang kamustahan, okay siya for me." - jamimi29
"This is important para magkaintindihan kayo at hindi yung nakikiramdaman lang kayo because he doesn't know how to express his thoughts." - Girltalker2
"Must be a good conversationalist." - Kathleen Fortuno
Values your time together 
"Hindi lang basta yung kasama ko siya, dapat physically and mentally present siya. Minsan kasama mo nga pero work naman ang nasa isip... We should be able to spend quality time together." - jamimi29
Has a healthy lifestyle with no vices
"Exercises and lives a healthy lifestyle. Ayoko ng sakitin or lampa, ayoko ng malaki tyan at mas lalong ayoko ma-byuda ng maaga. Also, doesn't smoke and drink. Social drinking a glass or [two] is acceptable. But not 'yong tipong nakikipag-inuman just for the sake [of drinking]." - Girltalker2
ADVERTISEMENT - CONTINUE READING BELOW
Believes in a higher power, or has the same religion
"He has to be Catholic." - Girltalker2
"He needs to be God-fearing" - iluvescadasport
Should be romantic
"He has to be romantic otherwise how can we maintain our love life kahit na sa pag tanda namin? " - Girltalker2
Helpful and Self-motivated

"Knows how to do house chores. Not that I will want him to do everything at home, but we can live better in [one] roof if I'm with a guy who knows how maintain a household." - Girltalker2
"'Eto dealbreaker sakin nung dalaga pa ko! Hindi pwede sakin ang baboy or tamad sa bahay. Karamihan ng pinoy palaasa sa nanay. Hindi marunong sa gawaing bahay. Kaya naisip ko noon, ano ako hilo? Mag-asawa na tayo, ako lang kikilos at pagsisilbihan lang kita? Ayon nakahanap naman ako ng domesticated husband. Mas magaan ang buhay ko lalo na't we're living abroad. Hindi uso katulong or yaya." -lovemeagain30
ADVERTISEMENT - CONTINUE READING BELOW
These may seem like a lot, but to make a relationship work, you'll need someone who has the same standards as you. Love will definitely be in the picture, but there are things we can't help but search for in a person—after all, you will be spending a lot a lifetime together if all goes well. Nobody may be perfect, but you can still find someone who is perfect for you.
If you have more to share with us, you can head over to our GIRLtalk topic on non-negotiables in a relationship. See you there!
*Quotes were edited by FemaleNetwork.com editors for clarity.
Load More Stories