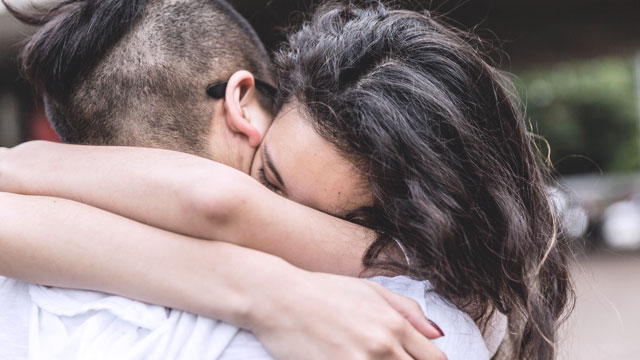 We've already established that relationships take a lot of work; more than just the romance, it takes patience, tenacity, and a constant reaffirmation of your promise to each other, because that's what it means to be committed.
ADVERTISEMENT - CONTINUE READING BELOW
But why do some couples who are definitely still in love end up breaking up? The reasons vary, and while there are those who preach that a relationship should stand matter what, there are actual instances when love means letting go:
When you don't have the same views regarding life-changing issues
An article on Psychology Today featured a woman who's broken-hearted about her partner not wanting to have children. "He doesn't want children and I do, very much," she said. "He doesn't want to be the reason I'm miserable in the future. So he broke things up."
Developmental psychologist Deborah K. Davis Ph.D. said that breakups happen when two people aren't in the same life stage. When they have different goals and priorities, it can be difficult to find middle ground without one unjustly sacrificing his or her personal wants and needs—and that's not healthy.  
CONTINUE READING BELOW
Recommended Videos
Life coach Natalie Hahn wrote on Forbes that for a relationship to work, both parties should have aligned values. "Our love of ourselves is reflected in everything we do and everyone we choose to have in our life.  And the most intimate of our relationships tell us the most about how we think of ourselves and what we value."
She also noted that just because you and your partner have misaligned values doesn't mean that either is a bad person. "It just means you're not a match," she continued. "The challenge with persevering in a relationship when you're not a match is that one of you is continually subverting your sense of self and your capacity for joy. And when it comes to the person we love most, do we really want that—for ourselves or for them?"
When you're both starting to move forward in different directions
You're young, career-driven, and still not thinking of settling down, but you're totally in love with your partner. The big issue shadowing you, however, is that you're both hungry to forge your own paths in whatever industry you're in. And at some point, no matter how you fix things, they just keep on breaking down.
ADVERTISEMENT - CONTINUE READING BELOW
While agreeing to separate to pursue different lives will definitely hurt, keeping each other tethered when one or both are yearning to chase a new-found passion is worse, as you'll both only spiral into a hole of misery and unachieved goals.
"Your dream is essentially your life plan," wrote Giula Simolo on Bolde, adding that not giving importance to your own goals may actually cause you to fall into the trap of convincing yourself that you're happy following your partner's goals. "That only leads you to a dead-end, on the corner of Disappointment and Dissatisfaction. Don't build a house there. It's a crappy neighborhood."
Love is all about growing together, but when growing means realizing that you're beginning to walk different paths, then love also means allowing the other to continue blossoming without you.
When you're being too dependent on your partner
When one falls into that trap of assimilating a partner's lifestyle, the commitment often remains only because one does the unneeded heavy lifting to continuously please the other, while slowly and unwittingly losing oneself. Being in love shouldn't mean that you should give up your entire personality and life for your significant other, because while you do remain "in love" with your partner, you're beginning to fall out of love with yourself.
ADVERTISEMENT - CONTINUE READING BELOW
"No one person can provide all the things you need for happiness," said author Patty Newbold in a Bustle feature. "When your happiness is tanking because you're depending on just one person, it's frightening and discouraging for them."
Love doesn't mean allowing yourself to lose your individuality. Don't lose your sense of independence. Don't do things just because your partner likes them too, and while it's okay to compromise, don't change what you want out of life just because it doesn't match your partner's. If you realize that this all is happening to you, maybe it would be wise to step back, and take a bit of time off. You love your partner, yes. But to find happiness, you'll have to love yourself first.
Load More Stories