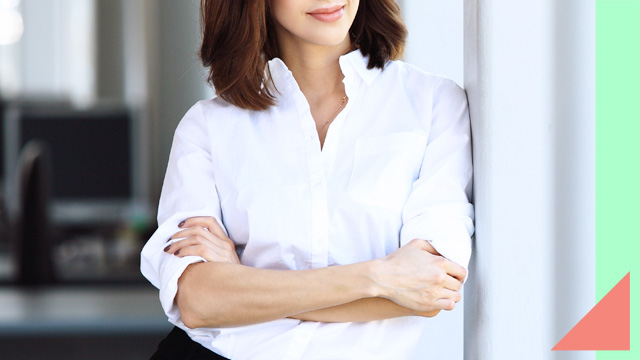 A woman who knows her worth looks at the world with rational eyes. She probably isn't your dreamy romantic because she's grounded almost to a fault, and she's probably too busy fixing the world to look at it through rose-tinted glasses. Fixing the world is her unspoken advocacy, didn't you know? She's the kind of woman who understands she can make a difference.
ADVERTISEMENT - CONTINUE READING BELOW
A woman who knows her worth can be both wild and calm, but she always aware of exactly what she's doing. Each word is measured, each action, deliberate, but don't mistake her for someone boring. In fact, she's probably one of the most exciting and interesting women you'll get the privilege of being with. If you find yourself on odd adventures with her, you'll realize that her presence is something that gives you stability. When you're not sure where you're going, she'll steer the ship for you: she has enough faith in herself to know that despite choppy waves, she can get you to where you need to be. Her quiet confidence will make you feel that by her side her is the safest place in the world—and it probably is.
Dating a woman who knows her worth means you've basically met her high-standards, but don't think that having such prerequisites makes her snooty, or that she thinks too much of herself. Do not mistake her self-assurance for pride. She only knows what (or who she wants), and in case you still might have missed it, that's you.
She finds in you a partner who meets her in each and every aspect. Don't expect her to hover—she never will—because she expects you to know who you are as much as she knows who she is. She acknowledges both your strengths and weaknesses, and she will never slam you for your failures, because (and this may surprise you), a confident woman like her also has hers.
She doubts herself many, many times, but she doesn't need to you to make her feel whole. She knows she already is. What she needs from you is to be by her side as a partner and her equal, and she will be the same for you. Date a woman who knows her worth, because her love is never overpowering or constricting; hers will not ask for an equivalent exchange, only for what she deserves.
So don't be intimidated by the steadiness of her voice or the sureness of her stride. Don't be blinded by the brightness of her personality, or be cowed by how much space she takes. A woman who knows her worth has so much of her heart to give, for it is full and will always be more than enough.
ADVERTISEMENT - CONTINUE READING BELOW
Load More Stories