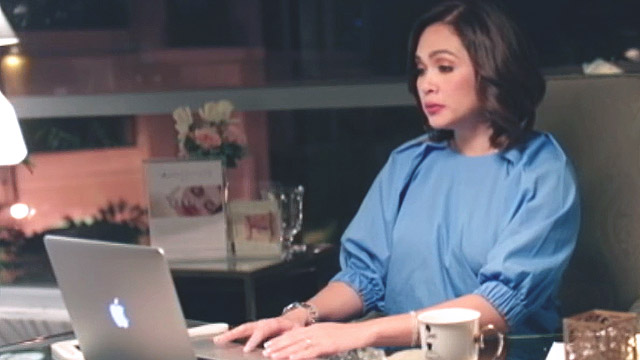 A career woman always has her schedule full. After arriving at work a good hour before her shift starts, she brings her coffee (black) and breakfast (wheat bagel) to her desk to get things done. She doesn't even text you until lunch, and often, that's only after you text her first—she says sorry for being busy, but can she call you in an hour?
ADVERTISEMENT - CONTINUE READING BELOW
She may go toe-to-toe with the best in her industry, but she never hesitates to do dirty work; after all, she, too, started from the very bottom of the corporate ladder. She may be very critical of other people, but only when it comes to work, and the truth is that the person she is most critical of is herself.
CONTINUE READING BELOW
Recommended Videos
You'll have several dinners with her in posh restaurants during which she almost never gets to put her phone down. She will apologize profusely while excusing herself because she suddenly has a call to answer or an email to send. At times, you even wonder if you're spending "quality time" with her at all since her mind is still in her work, and deep down, you even think if she loves her job more than she loves you.
Here's the answer: She loves herself first.
ADVERTISEMENT - CONTINUE READING BELOW
It isn't as selfish as it sounds. A career woman knows her importance and therefore knows that she is whole even on her own. She doesn't need anyone to complete her, but she respects those who can run with her—and that's you. What she has and what she is, she readily shares with you not because she wants anything in return, but simply because she wants to.
Believe it or not, you're her priority. She's not the kind of woman who texts sweet nothings and little updates often, but that's because she knows that like her, you also have things to do. She respects you, your time, and your own career, and understands the needs of a person who's driven to succeed.
She does her best to balance every facet in her life without losing the passion that makes her the woman that she is and she's even more beautiful for it (even if she tells you she looks so haggard) because at the end of the day, she always overcomes. Career women possess a strength that's been harnessed through years of carrying her own weight to the top in spite of everything that forced her otherwise. She has gone through it all, and every failure has done nothing but polish her into the diamond that she is, with a sparkle that will last a lifetime.
ADVERTISEMENT - CONTINUE READING BELOW
Any lesser person would run away at the intensity of her passion, but she knows that you're different—it's only with you that she manages to put her hair down and her feet up, wearing a large tattered shirt as she comfortably settles on your lap. Then she'll launch into rants and raves about what happened at work that day, gesturing wildly as if doing so would change anything.
A piece of advice: Always hear her out. There are only a handful of people whose opinions matter to her, and you're one of them. Support her because she needs you to. You are her rock, whether she says so or not, and out of a world full of people as successful as her, you're the one she chose. Remember, she has impeccable taste.
So yes, date a career woman, because she's as smart and independent as they come. She may not go backpacking through the wilderness in a heartbeat, but she goes through her own battles in the boardroom. She'll never back down when it comes to her passions, so during times when you feel like she's too busy for a quiet dinner date, think about this: You're her passion, and that makes you a challenge, a success, and a reward in her eyes.
ADVERTISEMENT - CONTINUE READING BELOW
Load More Stories