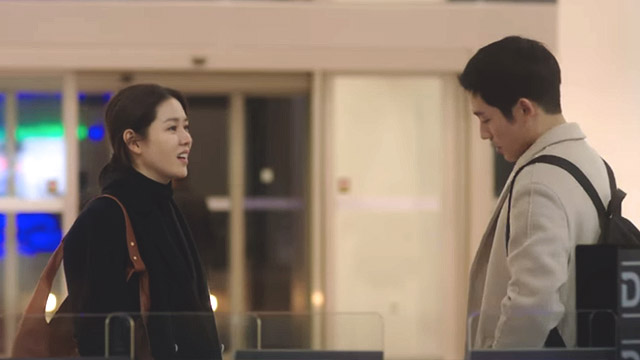 It's true that while you can try to look for true love, it eventually comes at its own time—but that doesn't mean that you can't up your chances by already being in the right place, or at the very least, in the general direction of where the winds of romance blow.
ADVERTISEMENT - CONTINUE READING BELOW
A University of Western Sydney study feature by Vinita Mehta Ph.D., Ed.M. on Psychology Today revealed that based on data given by volunteers from 18 to 38 years old, there are ten places where you are most likely to find people interested in long-term relationships:
Class/School
Organizations
Places of religious congregations
Work
Gym
Coffee shop
Volunteer groups
Neighborhood
Conferences
Park
Next, researches tried to figure out what kind of personalities gravitate to these spots based on data from participants aged 17 to 56 years old. The results revealed that "traits of agreeableness, conscientiousness, and openness were correlated with going to long-term niches."
According to another article by Jeremy Nicholson M.S.W., Ph.D., love is more likely to spring in ordinary situations. "Couples who meet in their daily lives, especially through church and school, are more satisfied with their relationships and less likely to break up than couples meeting other ways." This simply means that you're more likely to find stability in a person who has the same lifestyle as you, as the compatibility "may also reduce the likelihood of cheating and infidelity."
Long story short, you don't have to suddenly look for a new hobby group or hang out in your neighborhood basketball court every single day to find love. You simply have to do your thing and live your life—and maybe be more open to loving yourself more. Here are a few tips that can help you get started:
Don't look for someone who will complete you.
As we've mentioned time and again, you're the only person who can complete yourself. A relationship is not a patch to cover up that missing part of you. Like a glass of water, you need to be full—overflowing, even—in order to share yourself with another person. You can't give what you don't have, after all.
Stop comparing people with the oppa in your head.
This is not to say that you shouldn't have standards. In fact, you should never settle for someone that you know won't make you happy just so you can say that you're in a relationship. What you should stop doing is checking a potential partner against a stiff list of should-be-and-should-not-bes with no compromise. Know that like you, every person is imperfectly perfect. Not everyone can be Gong Yoo, but if he keeps you happy in a healthy way, who needs perfect, right?
ADVERTISEMENT - CONTINUE READING BELOW
Don't worry too much.
People tend to put pressure on 30s women to be in a relationship—something that should really change. There's nothing wrong with being single at any age. After all, your happiness does not rely on being tied down to another person, so quit feeling anxious about growing old alone, because as long as you treat people right and nurture relationships with friends and family, you never will.
Enjoy life and live it the way you want to.
One of the mysteries of the Universe is that you always find things that you aren't looking for. Stop looking too far into the horizon and appreciate where you are at the moment. Be present instead of sighing over something that will elude you the more that you dwell on it. Let nature take its course. Whether or not you find love, you'll be content to know that you never wasted even one moment of your personal adventure.
ADVERTISEMENT - CONTINUE READING BELOW
Load More Stories