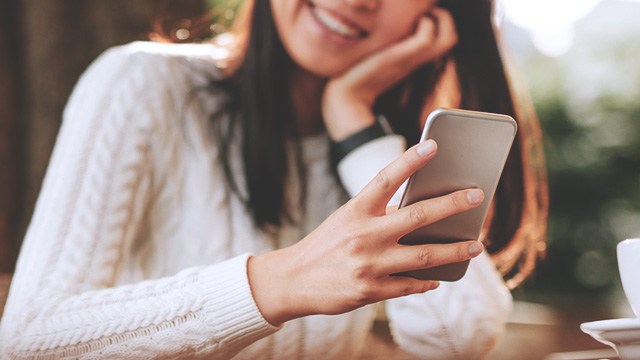 Before online dating became a trend, men and women had to physically go out and mingle with the opposite sex; whether at a bar, a party, or at work; it's something that required effort and a face-to-face meeting.
But now, everything can be done online. You can even find a partner from the other side of the world! But although it may seem convenient, you should still be careful with the people you interact with; the internet can be a scary and dangerous place. For others, it's a platform for leisure and discovery but for some, it's a den where scammers choose their prey. If you've been keeping up with the news you've probably heard about this guy who was finally arrested after scamming several working single moms into giving him money.
ADVERTISEMENT - CONTINUE READING BELOW
CONTINUE READING BELOW
Recommended Videos
His modus operandi was simple: make them fall in love with him and when he finally gets what he wants, he leaves them—but thanks also to the power of social media, he was caught. 
Don't wait for something similar to happen to you! Interested in online dating? Here are reminders based on cyber-security and anti-virus provider Kaspersky Lab's guide to avoiding being a victim of heartache:  
Before even accepting a friend request, remember that not everybody on the Internet is who they seem to be.
Always take the necessary precautions when someone new tries to add you on social media claiming that you have a mutual connection. Predators usually stalk potential prey, and will then start friendly conversation with you based on what you post online; they may seem harmless at first, but you'll never know what they're really up to.
Beware of fake dating sites.
While there are legit sites that help you meet singles in your area, there are also bogus sites that only focus on your finances rather than your love life. Kaspersky Lab says to look out for sign-up questionnaires that are light on personal details, but heavy on questions about finances.
ADVERTISEMENT - CONTINUE READING BELOW
You should also wary about the overwhelming attention you get after finishing up. "If all your profile contains is a few lines of text, no photo and no set preferences, but you start getting message after message from potential suitors, chances are you've stumbled across a fake dating site."
Never give in to ridiculous demands.
When the person you're talking to asks to 'see you' after a few flattering compliments, don't do it—just don't. One thing may lead to another and before you know it, you're revealing photos or information he or she can use to blackmail you.
Don't fall in love so easily.
One sad thing about scammers posing as possible love interests is that they don't care about your feelings—just your money. They'll resort to any means to get what they want from you whether that's showering you with empty promises and compliments or pretending to be vulnerable. If everything seems to be happening too fast between you two, pause and start to tread slowly. When the issue of money is raised, just walk away—figuratively that is.   
ADVERTISEMENT - CONTINUE READING BELOW
Comments
Load More Stories