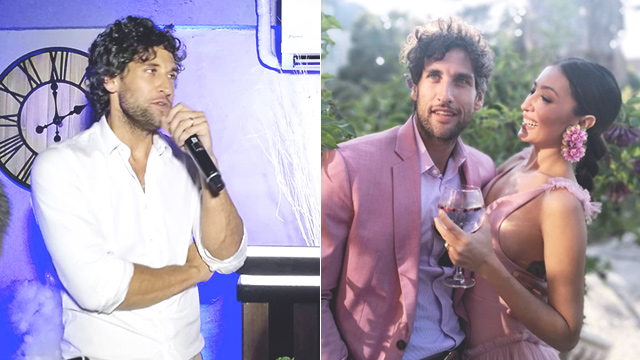 Nico Bolzico and Solenn Heussaff got married in May 2016, and have since become social media's favorite It couple.
Aside from their gorgeous travel pics and hilarious pranks, these two always make headlines for their modern lifestyle and open relationship. Remember when they talked about the benefit of having two separate bank accounts? Or when Solenn opened up and explained why you shouldn't feel pressured to get pregnant at any age? 
ADVERTISEMENT - CONTINUE READING BELOW
In a previous entry on her blog called "Don't Let Anyone Rush You Into Finding the One," Solenn wrote that "When I was 17, I thought by my 30s that I would have a family, but only because I would've gotten pregnant accidentally. Lol. I thought that was my destiny, and I thought marriage wasn't my thing. I was always the type who dated someone who had issues, and no matter what the guy would do, I would be like, Oh, this was given to me, because I can take it. Very martyr, no?
"So when I started falling in love with Nico, I was like, He's so perfect. He's so nice. He doesn't care what time I come home, he doesn't judge my friends, he talks to everyone I care about. I was like, there's no way I'm supposed to be with him. But I guess it's true. You do end up with someone you'd never imagine ending up with."
CONTINUE READING BELOW
Recommended Videos
It's always great to hear stories of couples who know how to give each other room to grow (or even just have fun). Gone are the days when women had to ask for permission to go out, or when men had a say in what his wife or girlfriend can and can't wear. As modern couple Solenn and Nico prove, you'll only be strong together if you're also capable when apart.
In an interview at the launch of Johnnie Walker's Game of Thrones-inspired drink, White Walker, FemaleNetwork.com got the chance to ask Nico for his advice to men who, like him, are dating strong, independent, career women in their 30s:
"Today we're in a world that I don't think should differentiate between men and women," says Nico.
"I think women should be treated the same as men—they have a career, they have opportunities, and I do believe men should respect that. And I think men should give freedom, because if the relationship is built on trust, there's no reason to [keep tabs on] each other all the time and to know where you are all the time.
ADVERTISEMENT - CONTINUE READING BELOW
"It's very healthy for a woman to have her own career, her own life, her own growth opportunities, targets, and I [apply] that in my own marriage.
"Solenn, actually, is more successful than me," Nico says with a laugh. "And I'm happy about it. I encourage it.
"I'm known as the husband of Solenn. For me, it's fine. [I love] the fact that my role is [to support] her and push her to do more and encourage her because she's one of the most talented women I've ever met.
ADVERTISEMENT - CONTINUE READING BELOW
"It actually [makes] the relationship so much better because you learn so much from the other person, and the relationship is much more relaxed and you share so many things.
"But I feel that it's really good for her to have her own things, her art, work, her friends, all that. And then we have our own time together. And on my side, I also have my things. I think it's a matter of understanding, there's nothing wrong with that and I [very much] encourage that."
ADVERTISEMENT - CONTINUE READING BELOW
Load More Stories