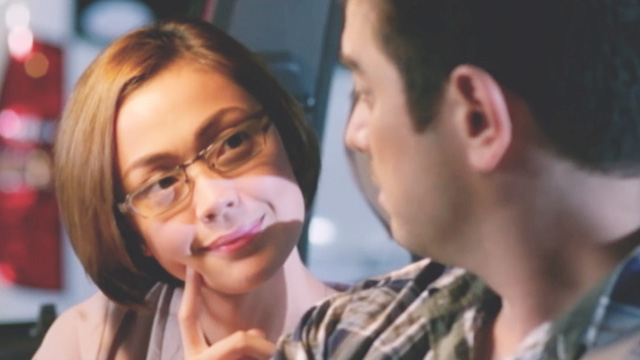 We've always kept you up to speed with the biggest dating trends that have gone viral on social media such as ghosting, breadcrumbing and benching. And just when we thought these labels have come and gone, there's a whole new set of dating terms that await us this year.
ADVERTISEMENT - CONTINUE READING BELOW
Earlier this month, we've learned the ins and outs of micro-cheating. At the rate this is going, it sure looks like dating today will get way more complicated than it's ever been. So in case you're stuck in an unexplainable setup and you're suddenly stumped as to what's going on with your love life right now, maybe these new terms can help clarify your confusion for you.
CONTINUE READING BELOW
Recommended Videos
1. Ghostbusting
Nope, this isn't about exorcism or killing ghosts. Ghostbusting is when you try to keep in touch with someone who already ghosted you (For recap, ghosting is when someone you're dating or regularly flirting with suddenly disappears with no warning). Ghostbusters either have no idea that they've been ghosted, or worse, they know it but just can't move on. They just have to find out what's up, and what went wrong, even when they get no response at all. For them, persistence is key and perhaps, the best and likely last Hail Mary-move to change someone's heart.
ADVERTISEMENT - CONTINUE READING BELOW
2. Flexting
Flexting is when you try to impress a potential date on social media. For example, you just Facebook friend-ed your apple of the eye; after that, you begin to constantly update your feed with gym selfies, food flatlays, travel snaps, and more. The whole point of this is to demonstrate how fun, hip, and such a catch you are. Just remember to back up those interesting updates once you meet up in real life, though. 
3. Cricketing
Been seen-zoned on Facebook Messenger a couple of times? You're not alone. Cricketing is a term for when a message has been left on "read" for too long, and the person only replies after a couple of days or even weeks. We won't be surprised if this turns into full-on ghosting after a while, so if you find yourself in this situation, avoid waiting by the phone and move on.
4. Serendipidating
From the word serendipity which means "the occurrence and development of events by chance in a happy way," serendipidating is when you leave up to fate what happens after a date. It's when you don't make an effort to continue what you started, and merely rely on destiny to influence what happens next (like, whether you're meant for each other or not). In reality, though, serendipidating is just a cheesy cover up for those who want to keep their options open.
ADVERTISEMENT - CONTINUE READING BELOW
5. Fauxbae'ing
Fauxbae'ing is when someone pretends to have a secret special someone over social media, yet in reality, is actually single. Some do this to make an ex jealous, or just to show off. So if you see pictures of your ex having dinner or going on movie dates with a mystery women, don't worry, there's a chance that he's just fauxbae'ing. (But also, stop stalking your ex!)
Dating terms courtesy of dating site Plenty of Fish.
This story originally appeared on Fhm.com.ph.
* Minor edits have been made by the Femalenetwork.com editors.
Load More Stories