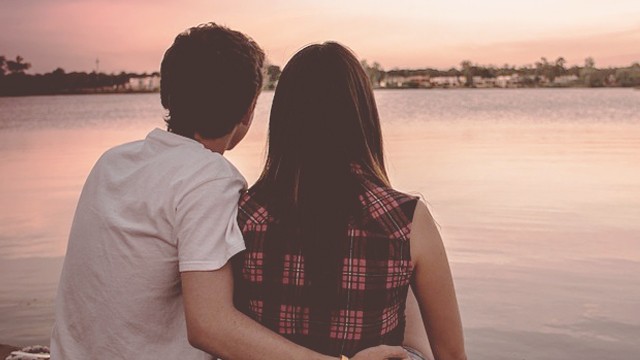 My boyfriend is still in love with his ex.

They have been together since they were in college, but after they graduated the girl migrated to the United States.

After that, something came into mind: They never lost communication even after she left, and their significant others didn't know about it.

So here's my story:

My boyfriend and I have been together for roughly about a year. Before our anniversary, our relationship was bliss. I felt genuine happiness when we were together. We were actually in a long distance relationship, his work was based in Kuala Lumpur, but he always made sure that he visits the Philippines whenever he can. He always made sure that when he was here, we were together. We were so in love.
ADVERTISEMENT - CONTINUE READING BELOW
CONTINUE READING BELOW
Recommended Videos


So there was this one time that I got tempted to check his phone, and then I saw a message from his ex on Viber. Right after I saw the message, I asked him if they were still in touch, he said, "Kamustahan, gan'on." So I believed him, and wala naman na rin akong pakielam sa ex niya because they were over and whatever they had was just a thing in the past. So maybe, nangamusta lang.

I was okay until I found out from his best friend told me that the said ex was my boyfriend's first love. I tried not to get paranoid. I talked to my boyfriend about it just to make sure she's not a threat to our relationship. He assured me that she's not a threat, and that they had a closure. He even deleted his Viber just to prove that he has cut off all sorts of communication with her.

After a few months, I found out that they were still talking. Not on Viber but on WhatsApp. So he explained.
ADVERTISEMENT - CONTINUE READING BELOW

He said that he couldn't control if his ex messages him. He also emphasized that he's not replying to her. I tried to break up with him because I can't stand the idea that his ex can still reach him. I was thinking that maybe he was cheating on me, so I better end our relationship before the pain consumes me. He refused to end things because he wasn't doing anything to betray me. I gave him a chance, and our relationship went back to normal.

Last December, I couldn't explain it, but I knew that something wasn't right about our relationship. I noticed that his visits here in Manila were less frequent. He always had excuse that seemed valid, so I just let it all pass. One time, I checked the Instagram account of his ex, and I saw pictures of her at the airport. I thought that maybe she was coming home from the US. I also imagined that she and my boyfriend will meet up here because he was flying back home that same week. naisip ko kaagad na baka uuwi siya ng Manila. I felt that I may be just overthinking, so I shrugged it all off.

When my boyfriend arrived, somethign really felt off. He used to be excited whenever we met, but he was a bit cold. I checked his phone, and I saw a picture of a pink luggage—exactly the same one I saw on his ex's Instagram account. Blood rushed to my head, and I asked him about it. He dismissed my question and told me the photo was from a group chat.
ADVERTISEMENT - CONTINUE READING BELOW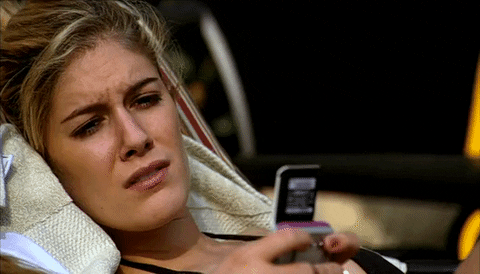 He kept on denying it even when I told him that I know whose suitcase was it. What's more painful is that I saw a conversation between him and his mom on Facebook saying, "Kailan kayo magkikita ni __ , Anak? Uyyy may chance!" And he told his mom na the girl is currently in Laguna with her family. I felt hurt because his mom knows about me, but she still keeps pushing him to his ex.

I had a breakdown. Sobrang sakit. He was betraying me after all this time… I didn't know what to do but to cry on the bathroom floor with his phone on my hand. I slapped myself to make sure that I wasn't dreaming. Unfortunately, my nightmare is happening in real life. "Sorry" was the only word that came out from his mouth while he cried. He told me that he really loved me but sh*t happens.

I did everything to prevent them from seeing each other. I stayed with him the whole time even though I knew he did not want me there. But what I feared the most still happened—they still saw each other, and he told me that our relationship is never gonna work while his ex was here and we were already broken. He left me. He told me that he can't imagine not talking to her. He still loves his ex. I begged him to come back, but his decision was final.

After a month, I found out that I got an STD. I knew that I got it from him because he was the only guy that I was sleeping with. I confronted him about it, but he denied that he was playing around while we still together. I had another breakdown. I was angry at him and myself. I questioned my worth. I asked myself, "What did I ever do wrong to deserve this?"

For four months I was crying myself to sleep. Mixed emotions. I was furious, but I tried to forgive him. I just couldn't forget him.
ADVERTISEMENT - CONTINUE READING BELOW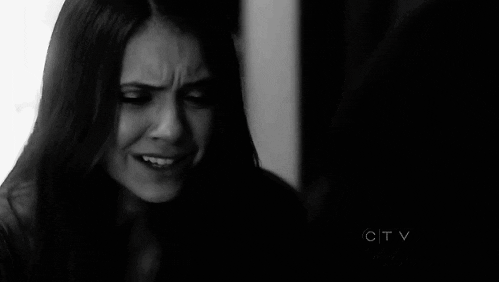 A few weeks later, he showed up and said that he missed me. I also found out that his ex was back in the States already.

I forgave him , and we got back together.

Oo, tanga ako. I let him still communicate with his ex as long as he wasn't going astray with other girls. Our relationship didn't go back to the way it was before. I always had doubts. It also didn't help when I learned about other third parties. We always fight, break up, make up, and fight again.

Our relationship is toxic, but it's hard to let go. I am aware that I deserve something better than this–that I will someday meet a better man. I'm afraid to start over again without him, but I know I need to and I will survive.

Today, I'm letting go. Despite of everything he did to me, I still wish him all the best.

*Minor edits have been made by the Femalenetwork.com editors

Got a story to tell? Send us an email over at webmaster@femalenetwork.com with the subject My Story on Female Network and we might just feature it!
ADVERTISEMENT - CONTINUE READING BELOW
Comments
Load More Stories