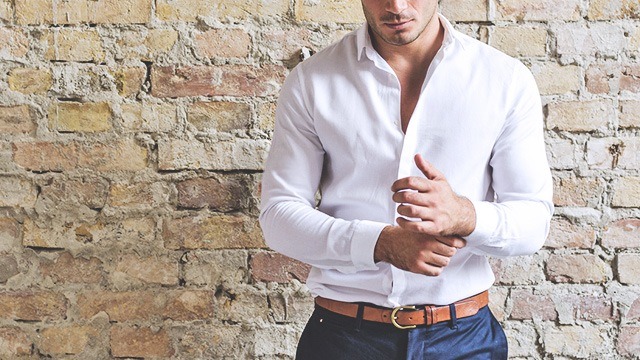 Everybody has different types when it comes to love and relationships. There are some who prefer lean, lanky guys, others, chubby ones; and there are also the ones who like to date muscular men. If you're more into the latter, then you should probably prepare yourself for a little heartache from time to time since it appears they're the ones who make the worst boyfriends.
ADVERTISEMENT - CONTINUE READING BELOW
According to a study made by the University of Westminster in England, those who are more obsessed with building up their muscles are more likely to be sexist and to objectify women. They gave out questionnaires to 327 heterosexual British men that gauge just how much they want to be muscular as well as how they really viewed women, and found that those who had more desire for a muscular body also had a higher chance of being more hostile towards women, and were most likely to see women as objects. Some samples of the sexist sentiments they agreed with were "I feel that many times women flirt with men just to tease them or hurt them," and "intoxication among women is worse than intoxication among men." 
"We have previously found that men who hold stronger oppressive beliefs are more likely to think that thinner women are attractive," study researcher Viren Swarmi tells LiveScience. "We're also arguing that those oppressive beliefs directed at women also have an impact on men's own body images, specifically their drive for muscularity." 
In other words, men who give too much importance to muscle-building tend to be hold on to beliefs such "women belong in the kitchen," "being thin is appealing," and "men are the superior sex." 
It's possible that the way men see themselves (or supposed to be seen by the public) is affected by how they're portrayed in the media or how they were raised at home. "It seems likely that the mass media play a role in increasing levels of drive for muscularity we see in many contemporary societies, but we were interested in broader social influences."
So if a man was raised to think that males are the head of the household and women are simply there to help them manage a family, he would definitely have a hard time grasping the modern world where women are now bosses and leaders, too. Basically, it's about men being threatened by women in power and in response to that, they resort to beefing themselves up for reassurance.
ADVERTISEMENT - CONTINUE READING BELOW
So ladies, if a scrawny guy tries to make a move on you, don't push him away just yet! Give him a chance, and who knows he may be the one you've been waiting for all this time.
Load More Stories