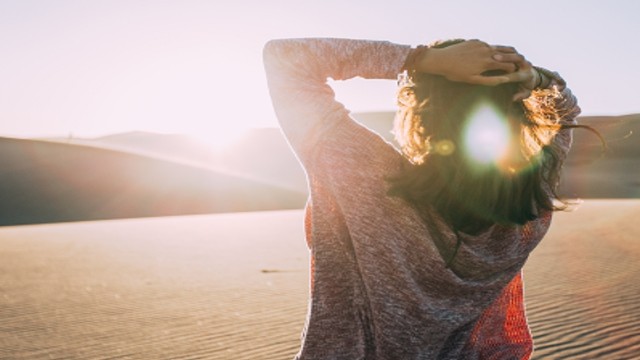 Being cheated on can be one of the most painful (and challenging) things a woman can face. But while the revelation that someone you've been with for a long time has been unfaithful can certainly cause long-term issues, many positive things and valuable lessons can be taken from such an experience.

But what exactly does a woman go through after a betrayal of this magnitude?

According to Dr. Rosy Maldonaldo, a US-based clinical psychologist who specializes in trauma, "[b]efore even processing the infidelity, a person may experience shock, confusion, and denial." She also adds that women who have been cheated on by their long-term parters may find it difficult to trust others or themselves again.
ADVERTISEMENT - CONTINUE READING BELOW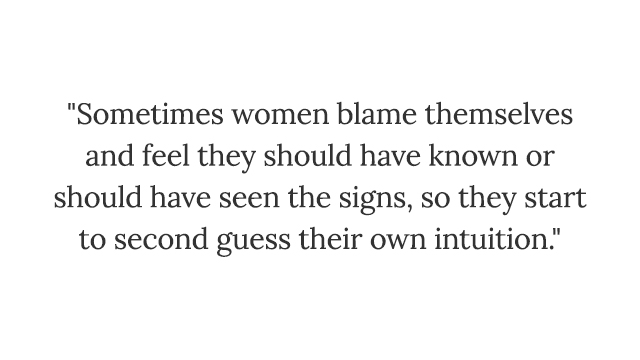 Unfortunately, some women tend to be blind to faults and causes for suspicion when they're in love. For 29-year old Samantha*, she only noticed that something was off during their last year together. "My ex and I were together for many years before we called it quits. All that time, there had been signs, but none of which I really paid attention to."
Just like Samantha, 25-year old Vee* (who was in a long-distance relationship) was not aware of what her boyfriend was doing at the time since they lived miles apart. "There were probably signs of cheating that I failed to notice because of the increasing distance between us, and the time difference."
Meanwhile, 27-year-old Justine* found out that her man was in love with someone else shortly after celebrating their anniversary. He also revealed that in the span of their time together as a couple, in his head he was in a relationship with the other woman. "I was shocked since we just celebrated our year together. It felt like a slap, hearing those words from him."

According to Dr. Maldonado, "[b]eing cheated on can lead to a variety of negative emotional consequences, including depression, anxiety, anguish and humiliation." But that doesn't mean that these emotions will last forever. While these women were surprised and shocked by the incidents, each of them still took their experiences of being cheated on as a lesson; it made them wiser and more careful with the people they should trust – and that's not a bad thing.



ADVERTISEMENT - CONTINUE READING BELOW
Now, Justine vows to listen to her gut and stick to it. "I should have been firm with my decision to end it all between us to save myself from hurting further." Samantha, on the other hand, said that she would ask more questions, and not keep them bottled up since communication is indeed important in a relationship.
Vee learned how to appreciate and cherish the relationship she has now. "It made me realize that I'm with someone now who values the same principles I have towards relationships and life in general. That love is built on respect, open communication and trust. And I've never felt happier in my entire life."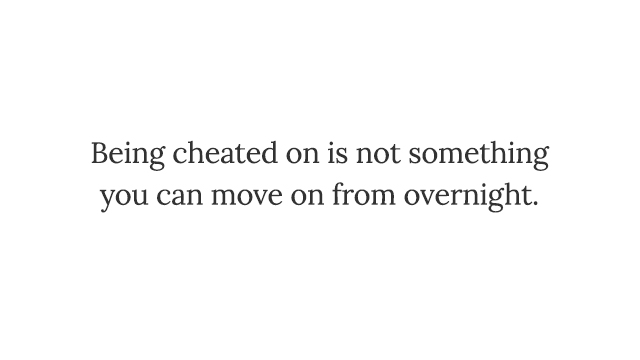 ADVERTISEMENT - CONTINUE READING BELOW
Being cheated on is not something you can move on from overnight. It takes time for the wounds to heal and the trust to be rebuilt – but you can still have your happily ever after despite the circumstances.
When asked for signs that a woman has moved on and is capable of sustaining a healthy relationship, Dr. Maldonado says that it's "[w]hen a women no longer experiences hate or anger for either their partner (or men in general) or themselves. Also, [should the couple choose to stay together] it's when she's able to forgive her partner and trust again."

Don't lose hope, girl. Get back up and rise above the challenges that come your way. You can do it!  



Load More Stories