I grew up with many dogs but one doggie stole my heart and changed my life forever.

Cracker was a gift from a friend to my brother, JM. But on day one, when I gave Cracker an old shirt of mine to sleep in, I became his master and best friend. He slept with me everyday and followed me around the house all day. He was four years old when I got married and JM accepted that Cracker would go to me and my husband. Cracker gave me the comfort of adjusting to my new home and new life by greeting me everyday with the same zest and love even if he was relegated to being number two. He wasn't allowed in the bedroom because of my husband's asthma so he would sleep in the crack of the door and wait for me to get up. He was my best buddy and losing him was one of the most painful experiences of my life.
ADVERTISEMENT - CONTINUE READING BELOW
CONTINUE READING BELOW
Recommended Videos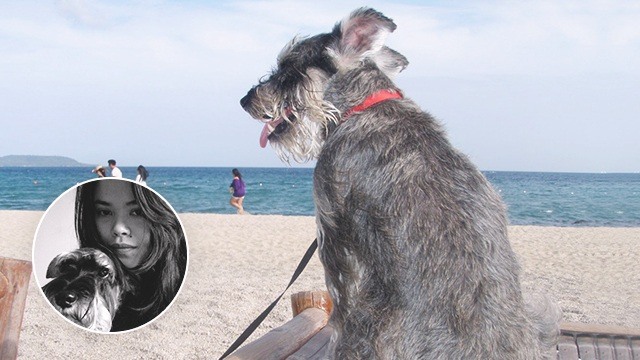 He died quickly at nine years old. He was sick one day so I rushed him to the clinic and in a few days his condition went from bad to worse and the diagnosis was leptospirosis. When he was sick in the two days in the clinic, I spent an hour each time with him; and even at his weakest, he would put his paw on mine. It still makes me cry when I think about it. I wanted to share some of my coping mechanisms to all of you who have loved and lost a furry best friend.

ADVERTISEMENT - CONTINUE READING BELOW
1. Don't be affected by what other people say.
Those who have not bonded with a pet think they are replaceable. They'll tell you to get another one. We know they're not. Just like a person, each pet has his own personality. I've had other pets since but each was different. But you will also have friends who will understand you 100%. Talk to them about it and share with them the memories you have with your best friend.

2. It's okay to cry.
I wept like a baby at 4am when I got a call that he died. I shook his body to make sure he was really dead, hoping that they made a mistake and he was just asleep. I drove home after agreeing to have him cremated and cried my eyes out in the car driving home. Allow yourself time to mourn somwhere you feel safe.
3. Know that we all grieve differently.
It's not shallow and silly that you are depressed over losing a dog. It's perfectly acceptable, so take as much time as you need. Don't blame yourself, we all try our best. Loss is loss and we all grieve differently. It's been five years and I have not touched my profile picture with Cracker.

ADVERTISEMENT - CONTINUE READING BELOW
4. Consider adopting a pet, but only once you're ready.
If you can't handle the loss (my husband lost a pet and it is difficult for him to think of losing another ), it's okay. You can try volunteering and using your time to help other dogs and shelters. But once you decide you're ready to have a new pet, look at adoption. So many dogs need a home and a loving family. You can give them that love you have inside of you.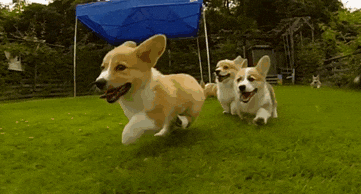 ADVERTISEMENT - CONTINUE READING BELOW
5. Memorialize your pet.
I have a photo and the ashes of Cracker in a little corner of my house. I still talk about him when people ask and look at Instagram photo memories.

6. Be grateful for the years you had with your dog and be happy for the gift of true love.
It is expected that you will outlive your dog. Be happy with the memories you have of them, look at your photos together if it helps and just be grateful you have experienced the gift of love that knows no boundaries.
ADVERTISEMENT - CONTINUE READING BELOW
Load More Stories