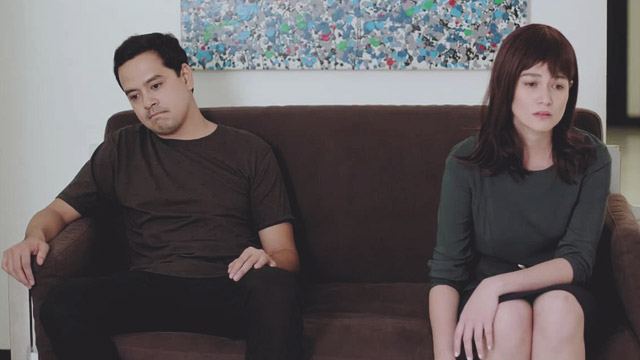 A 2017 study involving nine countries—Cambodia, China, Hong Kong, Indonesia, Malaysia, Philippines, Singapore, Thailand,  and Vietnam —shows that honesty and communication are valuable foundations in any relationship especially when it comes to money.

What do Filipinos want from their partners? In 2016, Filipinos expressed their love for each other more than anyone else in Asia. This holds true in 2017, according to the 2017 Pru Life Relationship Index (PRI) results. Filipinos are the most expressive in the region in communicating with their partners. Out of the nine countries surveyed, Filipinos are most likely to tell their partners they love them (86%) and to laugh together on a frequent basis (90%).

ADVERTISEMENT - CONTINUE READING BELOW

Couples who are more transparent with their partners tend to fare better on the PRI index compared to couples who withhold information from each other. People in relationships who tell their partner everything have a relationship score of 80/100, while those who claim they do not tell their partner everything scored lower, at 68/100.

However, despite the high level of relationship fulfillment, Filipinos still wouldn't say their partners are perfect. If they could improve one thing about their partners, 38% say they want them to be more responsible, 34% say they would like them to be more attentive, while 33% would prefer them to be more communicative.

Money is still the number one topic of arguments between partners, and so when it comes to financial planning, the results showed that most Filipino couples believe that planning together can help improve their finances compared to couples who plan separately. 



RJ Ledesma, financial and relationship dynamics guru, believes that planning a financial future should be done as a couple. "I realized I had the responsibility of being not only a husband but a father. At that time, my wife was pregnant and now we have three kids. That was the only time I realized we had to plan together and we have to spend wisely and judiciously," he shared during the 2017 PRI press conference.

"If you plan together, then you will understand better why one spouse feels the other one is spending too much. You will realize more deeply where the things are coming from, so it's good to plan things together," relationship expert Dr. Margarita Holmes explained. 

Celebrity talk show host Boy Abunda, who was also one of the speakers at the press conference, stressed it's essential to have a partner who shares the same values and not necessarily the financial ones. "Yes, we talk about money. We quarrel, sometimes, about our expenses but lahat napapag-usapan," he proudly said about his longtime relationship with partner Bong Quintana. 

Dr. Holmes stresses that the most important is for spouses to talk to each other to find support. "You do not open yourself and share deeper parts of yourself with someone unless you trust them and this includes your partner," said Dr. Holmes, who cited studies that have shown the more you share with your partner, the deeper your relationship will be. According to the PRI results, 33% of Filipinos still need to work more on that part of the relationship.

ADVERTISEMENT - CONTINUE READING BELOW

But communication is crucial not just with your spouse, but also with your parents, in-laws and even your children. "The legacy that parents should leave to their children is not just having enough money, but also having a particular set of values. Money is important, but is not the be all and end all relationships," Dr. Holmes stresses. 


What will relationships and family life look like in 2050? Most people in the Philippines believe their relationships will show big improvements in the near future. Seventy-two percent say their love life will get better within five years — the highest proportion among the nine countries surveyed.

When asked to make predictions on the state of relationships by 2050, the PRI gathered that:
80% of Filipinos believe that separation will be socially acceptable
77% predict that over half of the couples living together will not be married
74% expect that over half of the children will be born to unmarried parents
70% believe that children will have a better future than they do now
65% believe that same-sex marriage will be legal in the Philippines
ADVERTISEMENT - CONTINUE READING BELOW
This story originally appeared on Smartparenting.com.ph.
* Minor edits have been made by the Femalenetwork.com editors.
Load More Stories