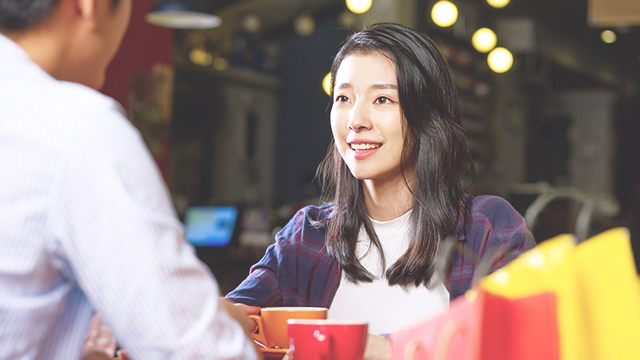 Dear Miss Asia,

I've been single for over a decade now. How come guys don't see that I'm worth the effort, too? I keep attracting douchebags like married or committed men or guys who pretend to like me but sex lang talaga habol.

Just recently, napaasa ako because my officemate's kabarkada who is single started messaging me on FB. We'd talk for hours every day about anything and everything. Pero he never asked me out on a proper date. After five weeks, he said he could come over to my condo that weekend because my roommate was going to be out of town. Fail!

It's just so frustrating. I'm so tired of men who don't treat me the way I deserve.

From,
Jackie*
CONTINUE READING BELOW
Recommended Videos
ADVERTISEMENT - CONTINUE READING BELOW
*Names and other details have been changed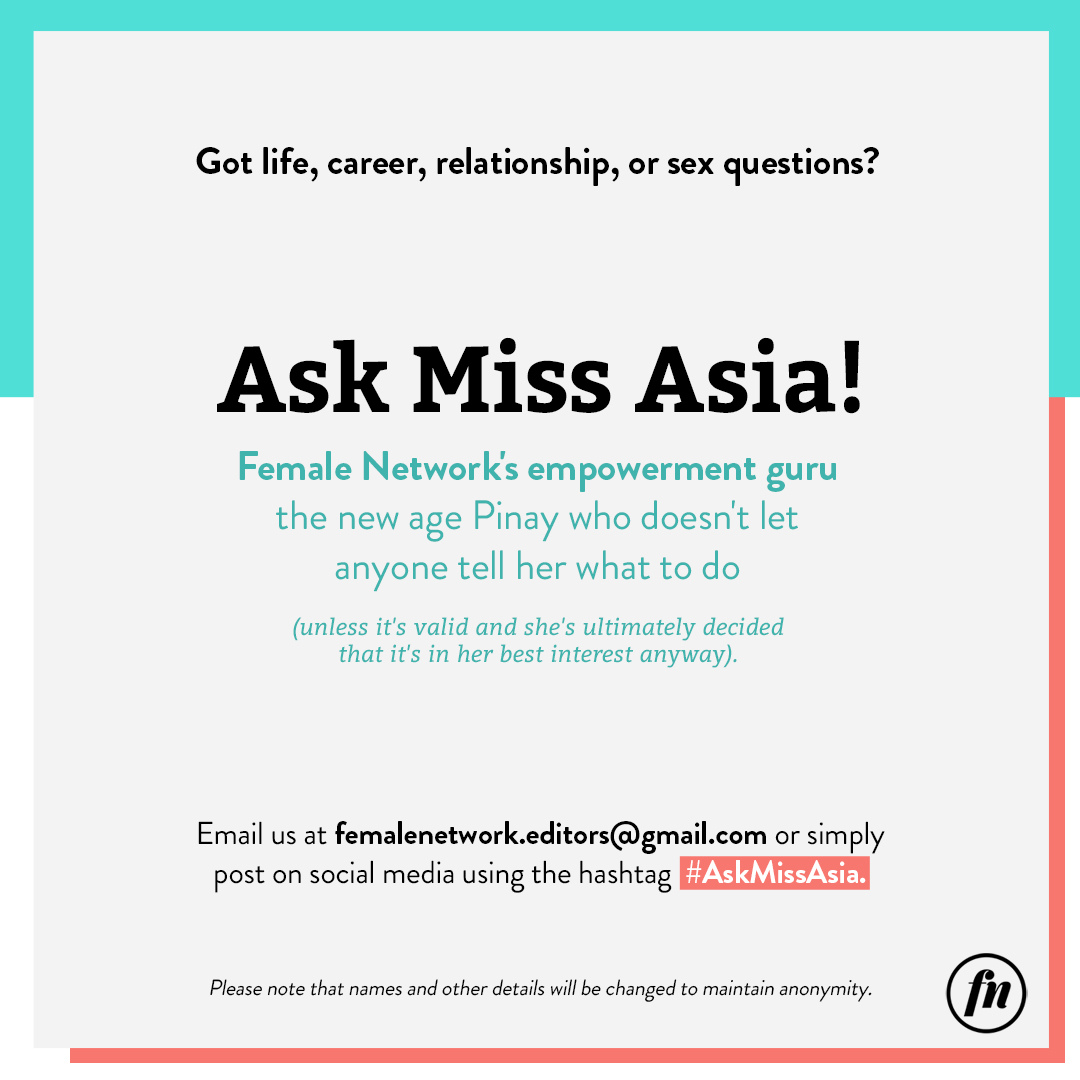 Dear Jackie,
Ten years with no one is better than ten years with the wrong person. It seems like you've at least kept the douchebaggery at bay if you can't find quality men in your community.
The problem might lie in the question you asked and the society we have raised our women in. Women are told all their lives to think, speak, and behave in certain ways to make us more desirable... "marriage material," as they say. If we are not in a long-term relationship by a certain age or period, we are conditioned to ask what it is we're doing wrong, "ano ba ang kulang ko?"
ADVERTISEMENT - CONTINUE READING BELOW
Wild idea: have you tried to flip the script and ask yourself how these guys you meet can prove they're even worth a second of your time? You have a career, you have standards, and you still have men that are interested in you (that last part isn't a factor of self-worth, just a fact). We were raised in a society that trained us to be givers, nurturers,carers, and ad hoc therapists. If a guy doesn't even bring anything to the table, why would you even share that table with him?
For the sake of argument and metaphors, if you know you would make an amazing girlfriend and would love to offer a man to fill the "job vacancy" of Boyfriend, then by all means, make the hiring process as meticulous as you want. Relationships are work. A qualified partner can and will only show up if you state your requirements for a basic and respectful relationship. If your qualifications only involve "boyfriend must have two hands and hair" as opposed to "boyfriend must be communicative, honest, driven, and respectful" then guess which of the two will come in droves? You deserve the latter, girl!
ADVERTISEMENT - CONTINUE READING BELOW
Do not lower your standards to cut that single streak down. The only way to attract quality is to maintain those standards. Now, how you make the men around you aware of that very fact is a different story. The days of the pakipot Maria Clara syndrome are long gone. Be direct. If a man panics or has no real answer when you ask: "what do you want to gain from dating me?" then you can forget him. If a man sweats when you declare "I am not looking for a casual sexual relationship" then it just saves you the time of finding out if he's playing the long game with you. However, if a man outright says: "let's see where this goes" or "I would love to explore getting to know each other before deciding on a relationship" and there is a mutual openness to something more than casual dating, then you're fine! Isn't that kind of frankness from a mature adult what we're all really looking for anyway?
ADVERTISEMENT - CONTINUE READING BELOW
The bonus to asking these questions in the beginning of the dance is that you get to shoot down the guys before you end up investing more of your precious time, and free up time either meeting other people or doing more for yourself.
Your problem is not proving your worth to men, your problem might be that you're just meeting the wrong men. Turning down unworthy men only allows you more opportunities to thrive and meet people more deserving of your attention and glory. You said it yourself, you seem to only attract men in relationships, men who only want sex; have you tried to open yourself to meeting other types of guys from outside your familiar circles? Maybe try another dating app?
My question is, does being single affect your happiness because you are lonely or are you sad that being single puts pressure on you to settle on just anyone that gives you more than two minutes of their time?
ADVERTISEMENT - CONTINUE READING BELOW
Never sacrifice your standards for anyone else. The very moment you feel the need to prove your worth to someone is the moment you have to call it quits and walk away.
Sincerely,
Miss Asia
Comments
Load More Stories