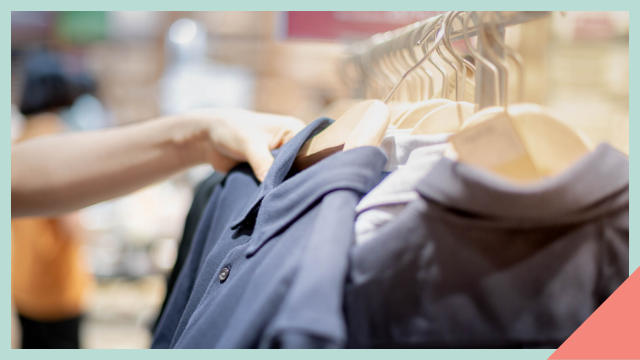 Tons of studies have been conducted on infidelity. Let's backtrack to what we already know: men with deep voices are more likely to cheat, women in medical professions have higher chances of committing adultery, hell, even having a banging sex life doesn't make you safe.
ADVERTISEMENT - CONTINUE READING BELOW
Another red flag? Wearing polo shirts with large designer logos, apparently. Aside from being gaudy and douchey, new research from the University of Michigan found that men who wear flashy designer-logo-laden shirts are more likely to cheat.
Not all logo polo shirts are created equal, though. The study makes an effort to say that the larger the logo, the higher chance he's a cheater. The study's authors polled students from the university on two different polo shirts to come up with the results. Participants rated the polo with the larger logo as more focused on mating rather than parental investment.
"Men owning shirts with larger luxury brand logos were rated higher on mating effort, lower on parental investment, higher on interest in brief sexual affairs, lower on interest in long-term committed romantic relationships, higher in attractiveness to women for brief sexual affairs, lower in attractiveness to women for long-term committed relationships, and higher in developmental environment unpredictability compared with men owning shirts displaying a smaller logo," the study said.
Keep in mind, however, that more studies need to be conducted to validate the paper's findings. Like, do Supreme box logo tees have the same effect? Or do logos in general make you more likely to cheat?
Until then, stick to low-key polo shirts from Uniqlo or at least smaller logo options from your favorite brands. Here are the best polo shirts (with no supersized logos in sight) to get you started.
Don't forget to subscribe to the Esquire Philippines YouTube channel.
Load More Stories