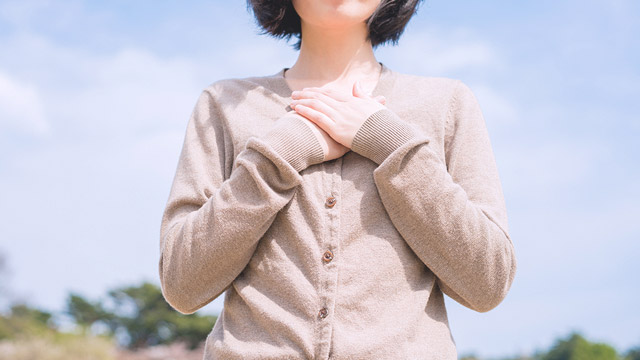 From being a best-selling author, decluttering expert Marie Kondo is now on Netflix with the first season of Tidying Up with Marie Kondo, where she helps different individuals slowly change their lives by cleaning one part of their home at a time.
But as Marie has always advocated, tidying up isn't simply about putting away things you don't anymore need: it's about finding joy in what you have and what you're letting go of, and inadvertently, changing your life. This simple but helpful technique isn't just great for cleaning up your home; it's also very much much applicable when you've just gone through a breakup.
ADVERTISEMENT - CONTINUE READING BELOW
If you're tired of staying in bed while grieving the loss of who you initially thought of as "The One," then tidying up is a great way to begin the process of moving on. To help you out, here are a few steps you'd want to try, based on the famous KonMari method:
Be grateful
At the beginning of every cleaning project, Marie starts by kneeling, closing her eyes, and greeting and thanking her client's home. This simple act, when done with an open heart, can be a reminder of all the happy memories created in the home which may have been forgotten due to daily stresses.
Do the same before beginning your healing process. Take time to quietly consider your past relationship. Acknowledge all the great and not-so-great things that have happened, allow them to flash through your mind and thank them one by one. Then slowly let go and focus on the task at hand—moving on with your life. 
Categorize your feelings
The KonMari method is all about categorizing what you have. Do the same with your feelings: learn to deconstruct them and reorganize them. According to Psychology Today, one way to master your emotions is by breaking them down to the point of being able to determine their physical manifestations (anxiety, tears, lethargy). Acknowledge that what you're feeling is valid, but also distinguish its root cause—if you're sad, determine what really makes you sad.
ADVERTISEMENT - CONTINUE READING BELOW
"Learning to distinguish emotions with finer granularity can help people to better regulate their emotions, because it provides them with more information about how to adjust their behavior and to deal with circumstances (Barrett et al., 2001)." Once you know what you're up against, then you know what you can do about them.
ADVERTISEMENT - CONTINUE READING BELOW
Look through your sentimental items
This is probably one of the hardest things you'll need to do. Go through all the items that he gave you or you've shared together. Marie advices to touch each item one by one and consider if they "spark joy" in you. You'd be surprised that you won't choose to let go of some items—remember that starting anew doesn't mean throwing everything out—but for those that you know you need to put away, thank them, and "start them on a new journey" especially if they can still be used by another.
Keep everything in its proper place.
Marie notes that "everything should have a home." In a similar vein, you should put your memories of your past relationship in its proper place—the past. You can look at them once in a while, but don't feel attached enough to go back to them.
ADVERTISEMENT - CONTINUE READING BELOW
Instead, acknowledge them as something that has been a part of you, thank them, and move on. Focus on tidying up your present, and after some time, you'll be surprised that you've already made a new, happier life for yourself.
Watch Tidying Up With Marie Kondo on Netflix.
ADVERTISEMENT - CONTINUE READING BELOW
Load More Stories