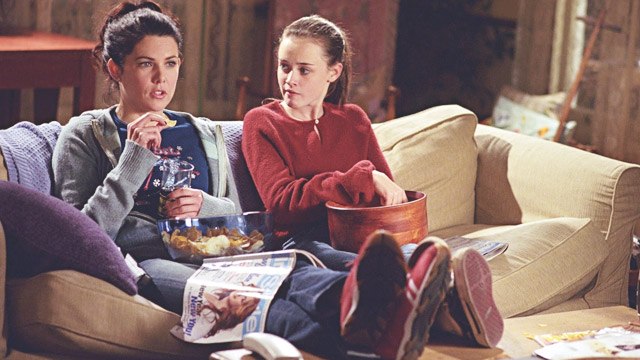 It's been said that children are like sponges—they absorb everything that you show or tell them, and the thing is, they do so with no filter. They imbibe both your positive and negative traits, words, and even attitudes, which influences who they eventually become.
In the recent #ConfidentGirl Forum by Dove and Mommy Mundo, experts shared that even a woman's not-so-great perception about herself is absorbed by her child, and the most nonchalant comment about one's looks ("Ang pangit na ng puson ko") can actually lead to the formation of impossible beauty standards.
Data collated by the Dove Self-Esteem Project revealed that eight out of ten young girls "are so concerned with the way they look that they opt out of important activities," and "seven out of ten [teens] report putting their health at risk by not eating or not going to visit the doctor when they don't feel good about the way they look."
ADVERTISEMENT - CONTINUE READING BELOW
While outside factors such as friends and trends can affect how your child sees herself, you, being one of the first people she's exposed to, also have a huge impact on her growing self-confidence and awareness, which is why it's important to be the right example for her. Practice what you preach and begin loving yourself by:
Accepting who you are inside and out.
As cliché as it sounds, confidence begins by knowing your strengths and your flaws and accepting which areas you're good at and where you need improvement. Self-love means you're okay with who you are, but you're also always aspiring to be the best version of yourself.
Watching your words.
During the forum, one mom mentioned that she once commented negatively about how she looked in the mirror while her daughter looked on, and was surprised that her daughter later on copied her.
According to research published on the Journal of Eating Disorders, three minutes of negative "fat talk" can "increase body dissatisfaction," so stop putting yourself down especially in front of your child. Don't say anything you wouldn't want your daughter to think about herself in the future, too.
Knowing that what you see online isn't necessarily real.
Curated and "casual" Instagram photos take more effort than you know, and oftentimes, it's all about the right lighting, clothes, and makeup. Don't compare yourself to people who have an entire production team behind them to make them look good, and through leading by example, your child will imbibe this mentality as well.
ADVERTISEMENT - CONTINUE READING BELOW
Congratulating what your body has achieved thus far.
Your body has done you so much service. It has helped you rear a child, and that by all means is no easy feat. Instead of focusing on how you feel it is imperfect, celebrate how it has carried you thus far. Appreciate yourself, and the rest will follow.
Comments
Load More Stories