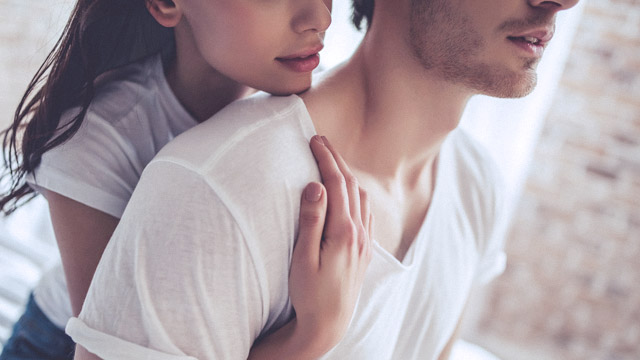 You probably know that old Eagles song titled "Love Will Keep Us Alive," and really, it's a romantic notion—no matter what happens, things will end up okay because "when we're hungry, love will keep us alive."
Reality check: it won't.
ADVERTISEMENT - CONTINUE READING BELOW
You probably already know this, but while it's a pretty easy concept to digest, once you're in the situation of being truly, madly, and deeply in love so much so that you can't see your partner's faults, it can be difficult to think logically. The truth is that the kilig-inducing version of "love" will not bring food to the table—kisses and sweet-nothings won't do anything when you've got no money in the bank or your wallet. What will keep you alive is being a responsible adult.
It's being pragmatic, and yes, it can seem like silly semantics, but I've heard way too many stories of smart women who fall for the medieval concept of romance, falling in love with a person who doesn't seem to be able to carry his own weight, and falling into a hole of misery and dissatisfaction.
It takes more than love to make an adult relationship work, so the next time that you find yourself in a position where it seems that you're the only person who does all the work, take a step back and reevaluate your concept of "love," because really, it needs these other things to go along with it:
ADVERTISEMENT - CONTINUE READING BELOW
Commitment
As we've mentioned in one of our previous articles, love means deciding to be with one person every day of your life. It's agreeing to intertwine your present and your future in order to improve each other as a person. When you're committed, you put in time and effort, and you just don't lounge around waiting for your partner to wash the mound of dishes growing in your kitchen sink. You share lives, so you also share the responsibility of building it.
Trust
Trust means putting your heart in the hands of another. By extension, it also means allowing each other to be his or her own person, and giving space to breathe and grow.
If your partner is constantly peering over your shoulder when you're texting your friends or keeps on nagging you about your whereabouts while demanding that you should be at home at a certain time, then you're not in a healthy relationship. And don't even start with jealousy being his "way of showing his love"—that's the total opposite of it. If he really loves you, he should acknowledge that you don't belong to anyone other than yourself.
ADVERTISEMENT - CONTINUE READING BELOW
Respect
A Pinay once shared with us the importance of having respect in a relationship. "Some days you will not like each other, you will not feel in love, and you may want to throw things at each other. But when you truly, deeply respect your spouse, it will make it easier to speak kindly, to think highly of one another, to be gracious."
Respect is acknowledging your partner's individuality and independence. It's taking into account feelings, morals, and goals, and whether or not you see eye-to-eye on certain issues, it's being mature enough to find the middle ground. If you respect your partner, you'll want to be the best version of yourself for the both of you, and you won't treat his time, his preferences, and his choices as less than yours.
A sense of responsibility
Love means taking care of yourself enough to take care of your partner, which means you'll need to cover all bases—from finding ways to figuratively fill your own cup so that you can share the overflow with him, to more pragmatic issues like paying rent and buying toiletries. Love takes a lot of work. You can't just wait for some romantic miracle to suddenly produce you sweet rolls for breakfast. Love means walking together through rough roads and figuring out the nitty-gritty details along the way even as you argue about which laundry detergent smells better—and this comfortable intimacy grounded on reality is what will keep you alive.
ADVERTISEMENT - CONTINUE READING BELOW
Load More Stories