Have you ever wondered what really happens in an arranged marriage? Yes, you've seen them on movies and your favorite teleseryes – but do scenes like that actually occur in real life?
Meet Aurora Tao Mei Ling, the daughter of a Chinese immigrant and his young Filipina mistress from Northern Luzon, and an abused and neglected teenager. Because of the harrowing events she has experienced, she sought for love and affection in the wrong places (and with the wrong people), which caused her great distress and misery.
ADVERTISEMENT - CONTINUE READING BELOW
A gripping story of a woman who chooses to rise up in spite of all the hardships she went through, Aurora proves that it's still possible to heal, move on, and desire for love again even after everything that has happened. Here are some quotes from her book, Broken Mirror, that shows how she managed to overcome life's biggest challenges:
On being hopeful and positive of the future: 
"I began to hope that somewhere out there, there was a place where I, too, could find happiness. I knew there was more to life than the cruelty and deprivation that I had been going through."
"I have a chance now to have a loving husband and a loving family. I can change my destiny."
On sacrificing for your loved ones:
"I stayed in a loveless marriage for their sake. It was the only way I knew to give them a better childhood than the one I had and I don't regret it. I have never regretted it for sticking it out for them."
CONTINUE READING BELOW
Recommended Videos
On knowing your worth:
"I can still remember how startling it was, when for the first time, I realized that I could find a better man to settle down and raise a family with."
"I told myself, 'I'm first class. I deserve a good husband, a solid marriage, and a normal family life. I am not meant to be only a mistress or concubine. I deserve happiness."
On looking at the bright side of life:
"I still believed we were building our future together and you could say that my little deception was part of putting every effort into realizing that dream."
On standing back up on your feet:
"I had stopped trying to fill the emptiness in my heart with material things. What I needed to do was fill my time so that I could stop staring at the four walls of my home and also stop wondering what would become of the children and me."
ADVERTISEMENT - CONTINUE READING BELOW
On believing in love again:
"I believed that I could still find happiness. I did not have a lover, but I was open to the possibility of love. Perhaps, if I am free, I can give myself to someone who really loves me and truly cares about me, someone who accepts me as I am and will look out for my welfare. I refuse to believe that in this life, I will not find anyone to love me the way I've always wanted to be loved."
If you want to learn more about Aurora's life and be inspired with her courage to find healing, forgiveness, and love, Broken Mirror is available at Fully Booked for P499 (softbound) and P850 (hardbound).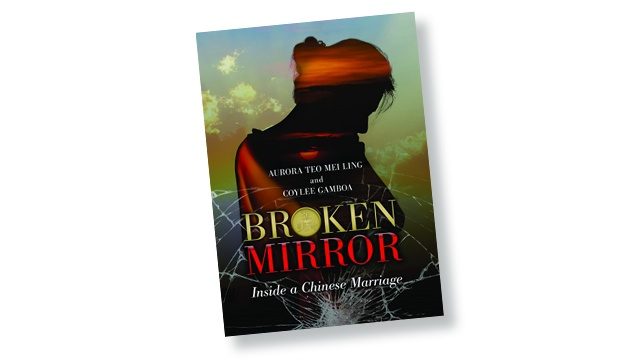 ADVERTISEMENT - CONTINUE READING BELOW
Load More Stories