Maintaining a long-distance relationship is hard, and it takes a lot for it to work. You need to have trust, patience, and open channels of communication. Always. Even harder is the fact that you suffer from a lack of intimacy, which is an important aspect of any relationship. 
ADVERTISEMENT - CONTINUE READING BELOW
We might have found a temporary fix, er, five of them. Here are apps that can make being away from each other tolerable, sexy, and exciting. It can also spice up your bond even if you're not apart!
Couple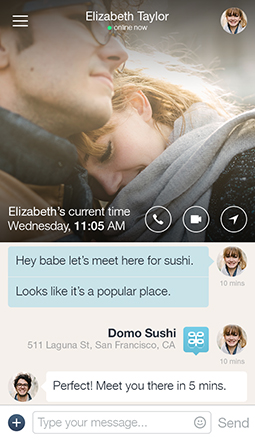 There are a lot of messaging apps out there, but this one was designed explicitly with long-distance relationships in mind. It will only work between two people who have "paired up," with options to send secret photos that disappear after a certain amount of time, make lists or calls, and share moments like videos and sketches. If you're feeling extra lonely you can give your partner a ThumbKiss — when your fingerprints match on the screen, you'll feel your phones vibrate simultaneously no matter where you are in the world. It's a private space where you and your S.O. can be intimate even when you're apart. Available for iOs and Android.
ADVERTISEMENT - CONTINUE READING BELOW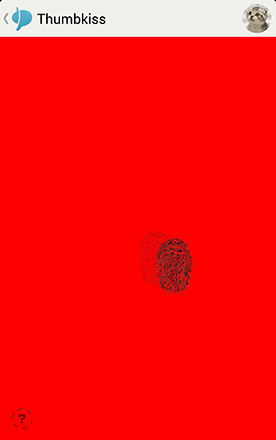 Without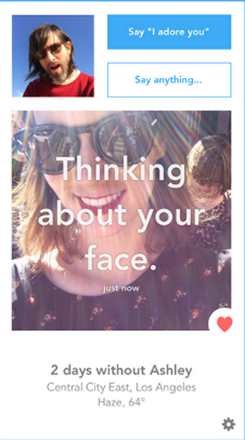 ADVERTISEMENT - CONTINUE READING BELOW
The creator of this app is Jeremy Schoenherr, a developer who wasn't in a long-distance relationship until his girlfriend landed her dream job, and it meant living apart. The app is how Jeremy coped with the separation anxiety so to speak. Users can only add one partner to connect with, and it can track how many days you've been apart. Send selfie notes (a photo accompanied by sweet nothings) or get suggestions from the app on what phrases you can send your significant other to make them kilig.  If you want to check up on your partner, the app can also track their location, weather, and local time. Available for iOs.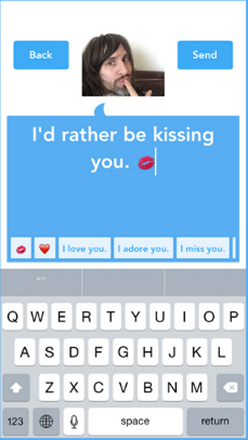 ADVERTISEMENT - CONTINUE READING BELOW
Kindu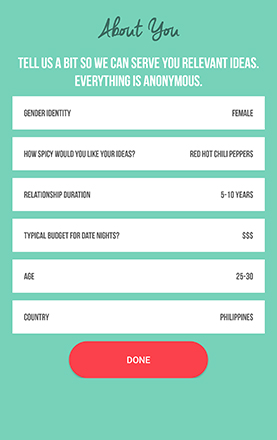 Download this app while you're counting down the days until you're together again. Kindu is similar to the dating app Tinder, except your aim is to match sexual desires and ideas with just one partner.

Upon signing up, you'll be asked some questions to determine what kind of ideas you're up for (vanilla, cinnamon, and red hot chili peppers, anyone?). Then, you can go to the 'Den' and click on the Starter Pack to get ideas like spending an entire weekend in bed with your partner, pushing him on the bed and tearing his clothes off, or even more risqué ideas like doing it in front of an open window with the lights offs.

But it's not all kink — Kindu also offers adorable ideas like sharing a slow dance once in a while, surprising your partner with breakfast in bed, and treating your partner like a king or queen for a day.

The best part is when you go to 'Matches,' you'll see if you matched with your partner on any of the suggestions! Then you can have fun with the ideas any way you like. Oh, and don't worry about choosing sexy options. Unless you match, they can't see it. But you may want to change that in the future? They don't have to know…for now. Available for iOs and Android.
ADVERTISEMENT - CONTINUE READING BELOW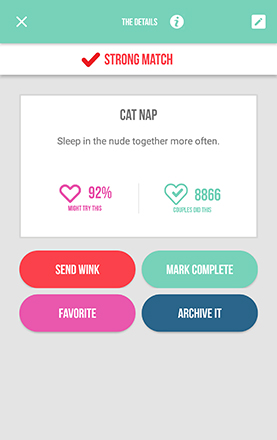 OhMiBod Remote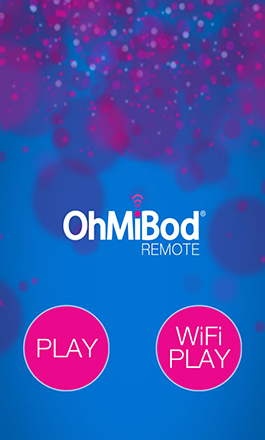 ADVERTISEMENT - CONTINUE READING BELOW
On days when you're feeling lonely, you can count on your partner to literally turn you on. This remote app can connect with an OhMiBod vibrator (they have all kinds on their website, but you can buy from Lazada here) and your partner can control the vibrations wherever he is in the world. He'll also get to "experience" what you're feeling with the animated pause or play button that blinks and throbs in real-time sync with the vibrations that you're experiencing. Don't you just love technology? Available for iOs and Android.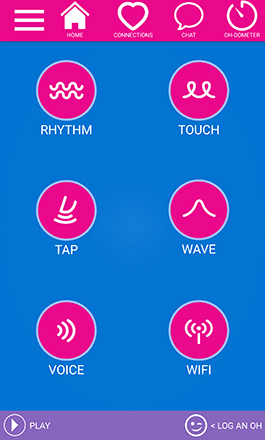 ADVERTISEMENT - CONTINUE READING BELOW
iKamasutra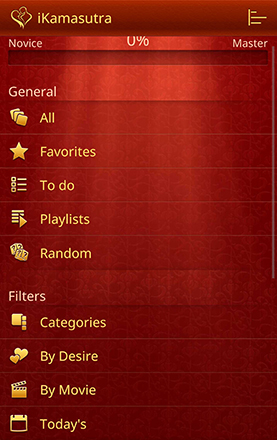 We don't need to explain what this app is about, but what we can tell you is that it can track all the sexual positions you've accomplished and that it has a guide for any new ones that you want to try. (Yes, there is a visual guide.) There's also a nifty tracker of places where you've done it. You can also filter it by categories, desire, movie, or position of the day. Up for a surprise? Just shake your phone, and it will randomly choose a position for you. (We had fun checking out the positions with that one.)

By the way, this app is not just about the illustrations of the positions. It also includes romantic and creative ideas that you can do for your significant other. For example: "Glue a love letter or poem to a thin layer of cardboard and cut into puzzle pieces. Hide the pieces around your home for your partner to find, or give one piece per day." And you get points for every new challenge that you take on and unlock more categories as you complete more tasks. Sexy and sweet! Available for iOs and Android.
ADVERTISEMENT - CONTINUE READING BELOW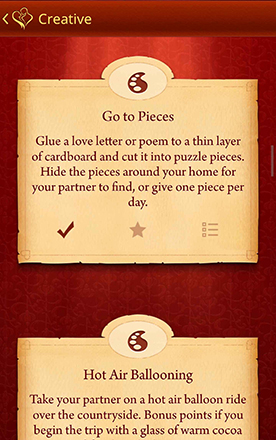 This story originally appeared on Smartparenting.com.ph.
* Minor edits have been made by the Femalenetwork.com editors.
Recommended Videos
Comments
Load More Stories