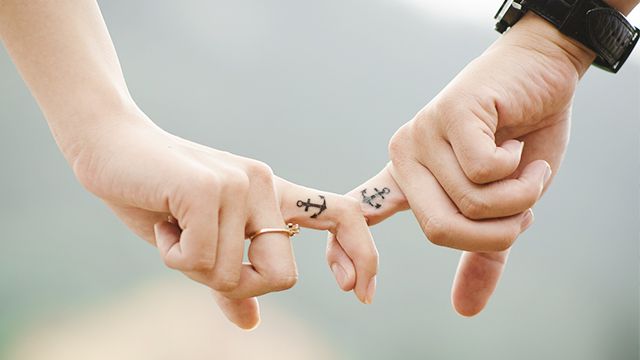 Just when you thought the line that defines the friend zone has been clearly drawn, people in Japan are reportedly tying the knot with their friends because of the increasing sex problem in the country. The phenomenon, which they call kousai zero nichikon, literally means, "marrying without dating."
ADVERTISEMENT - CONTINUE READING BELOW
According to Business Insider, most young people are solely focused on work instead of mingling with other people. But because they still want to get hitched, they opt to settle down with someone they've known for a long time rather than go through the hassle of dating. In fact, according to Independent, 60% of unmarried women are not in a relationship and 44.2% admitted that they were virgins.
Another reason is that they are not really concerned with long-term relationships. Eri Asada, a 22-year old economy major is a good example of someone who doesn't want to get into a relationship. "I gave up dating three years ago. I don't miss boyfriends or sex. I don't even like holding hands." They would prefer something they coined as "Pot Noodle Love" or easy or instant gratification in the form of casual sex, short-term trysts and the usual technological suspects: online porn, virtual-reality "girlfriends" and anime cartoons – in other words, love is not a priority but rather, companionship is.
ADVERTISEMENT - CONTINUE READING BELOW
Other than this surprising fact, the country is said to be a "demographic time bomb" since the elderly population has surpassed that of the younger generation; and because of that, their economy has declined over the past 25 years.  
By year 2060, their population was predicted to decrease to 87 million from the present number of 127 million. 
Comments
Load More Stories