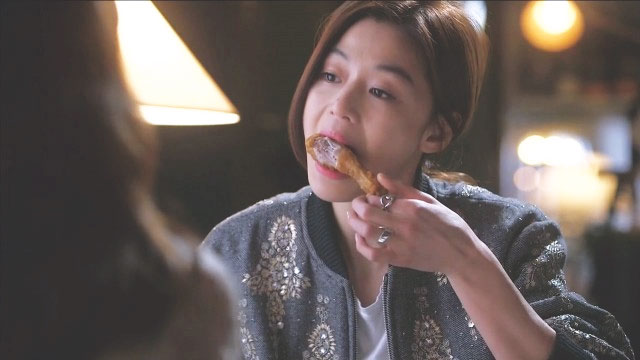 It's a few days before Valentine's Day, and everything is already tinted pink and red. Admittedly, it's not easy to enjoy the festivities especially if you're not even sure of your current relationship status, but it can actually work to your favor--since it's technically "complicated," you're still free to have fun whichever way you want! Try these tips for size:
ADVERTISEMENT - CONTINUE READING BELOW
Get men to serenade you and/or your BFF!
Ride-sharing company Grab wants to bring the kilig back into your life even if your ka-MU can't! Get in on the fun with GrabBae and book your own bae to serenade you (or your BFF, because sisters before misters!) anytime between 10 a. m. to 5 p. m. until February 14. You only need 143 Grab points to redeem the promo. And if one bae isn't enough, you can use the service thrice, as long as you have the points to cover for it! Seriously, how much fun is that?
TRY: For more details head on to #GrabBae: Ang Pagbaebaelik.
Buy yourself the best flowers ever.
Hands down, the best flowers are chicharon bulaklak, and R. Lapid's Chicharon & BBQ is offering bouquets of them. Imagine that deep-fried crunchiness paired with an ice-cold bottle of beer while watching Altered Carbon on Netflix. And the good news is you don't have to share it with anyone!
ADVERTISEMENT - CONTINUE READING BELOW
TRY: R. Lapid's Chicharon & BBQ Chicharon Bulaklak Bouquet for P330, available while supplies lasts from February 1- 28.
Deliver a bouquet to your It's Complicated guy.
Is he sending you mixed messages? Then it's time for you to return the favor! Send him flowers—the kind that will make him question your motives. The Pamatay Series from Saint Jo Flowers are miniature wreaths that remind you of All Soul's Day rather than Valentine's Day, complete with a sash expressing your (macabre) love. If he gets the humor, then at least you can finally ask him where you stand; if he doesn't, then he isn't as weirdly funny as you thought he was, and you may want to consider ditching him altogether.
ADVERTISEMENT - CONTINUE READING BELOW
TRY: Saint Jo Flowers Pamatay Series; visit their Facebook Page for more details.
Get closure.
Ask yourself, is being in your current relationship limbo even worth it? Maybe it's time to really put your foot down and start asking about what exactly you have. Clear things out with Mr. Complicated, because really, you're adults, and adults don't have time for silly games. If it doesn't work out for you, then give yourself the gift of "Closure"—the ice cream, we mean. Sebastian's Ice Cream is at it again with their season-apt cold treats. "Closure" is "ginger tea ice cream infused with lemongrass, orange peel, and local honey." Sounds pretty refreshing, doesn't it? As refreshing as it is to move on from a non-relationship that isn't going anywhere (after a sarcastic parinig or two to the person who broke your heart a la Angelica Panganiban, of course).
ADVERTISEMENT - CONTINUE READING BELOW
TRY: Closure in a Pint as Sebastian's Ice Cream, P345/pint
Load More Stories