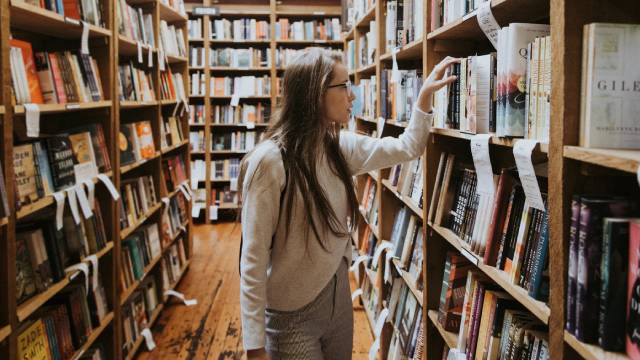 If you don't mind not having company when eating lunch at work, or if you enjoy watching a rom-com without a date, or if you're actually quite content with being a fifth wheel with your own hotel room while on a vacation with your coupled BFFs, then you're probably pretty smart, as a feature on the World Economic Forum notes that highly intelligent people are happiest when they're alone.
Researchers gathered information from more than 15,000 individuals aged 18 to 28 regarding where they lived, how statisfied they are with their lives, how dense the population was in their area, and how social relationships made them happy.
The results showed that while people in general don't really like huge crowds, people of average intelligence tend to feel the negative effects of huge groups more. Those who are smarter enjoy being with company and are able to adapt better.
ADVERTISEMENT - CONTINUE READING BELOW
Those who are considered to be really smart, however, find happiness in solitude. The study notes: "More intelligent individuals experience lower life satisfaction with more frequent socialization with friends." 
There could be many factors to explain this—maybe it's because highly intellectual people like to have a lot of time to work towards a specific goal, or maybe they just need to recharge as many introverts do. Whatever the reason may be, it just goes to show that being alone isn't necessarily a sad thing. If you need more proof, here are a few perks: 
Being alone allows your brain to relax and recharge.
It can be really tiring to be constantly socializing—even when you do it online. Being alone (and going off the internet) allows your mind to just float from thought to thought, process what it has experienced, and start with a clean slate.
Being alone trains you to become creative and self-sufficient.
Solitude teaches independence, and when you're independent, you don't panic at the first minor issue you're faced with because you've developed a knack for creatively solving things on your own. You're also more resourceful, and you tend to exhaust all options available to you before you ask for backup.
Being alone gives you time for introspection.
It's pretty hard to think about yourself and where you are in your life when you're at a corporate dinner party... after which you'll be attending your friend's bachelorette bash. Time alone is important as it allows you to go back to your goals and assess if they're actually still your goals. Moreover, it also allows you to find and solidify your voice and your personality, far from the influence of any group.
Being alone makes you appreciate who you are.
It also strengthens the idea that being alone doesn't mean you're lonely. Being alone causes you to take a good, hard look at yourself, and it's during this time that you find that you're pretty much good company. So indulge in the quiet; you're better for it. 
Load More Stories