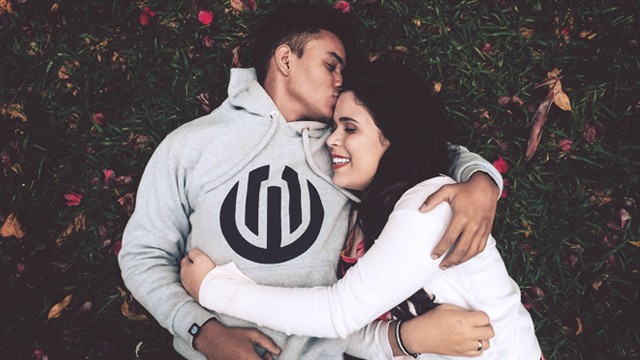 Many studies have looked into what makes marriages work. The tricky thing is they are not always indicative of a relationship's reality. But every so often often there will be research that perfectly makes a valid point. These are the non-negotiables ingredients that can make your marriage the best for you and your partner.

1. Commit.
Marriage is "until death do us part," but many couples split at the onset of the first problem they encounter. Fact: marriage will not be in the honeymoon stage forever. It takes a lot of work. Studies published in the Review of General Psychology found that couples who commit--make time for nurturing their marriage and keeping the romance alive--were able to resolve conflicts relatively smoothly.

2. Communicate effectively.
According to the long-term in-depth research "The Cornell Marriage Advice Project," couples believe most marital problems can be solved through open communication. Being honest and truthful about what you think, feel, or want is vital in spouses' communication. Learning how to argue is crucial. Actions like silent treatments, shouting matches, name-calling, or playing the blame game only lead to resentment. Another study says the words you use --like "we", "our" and "us" instead of "I" or "you" or simply saying "thank you"-- also make a big difference.

3. Practice teamwork.
Happy couples are on the same page (or at least resolve to compromise) about their relationship, home duties, raising kids (if they do decide to have them), and money spending. They are aware of each other's needs and wants. They know they can improve the relationship by not forgetting on their individual selves--yes, it's healthy to have a life outside your marriage. According to research from Stony Brook University, working together as a team is a vital element in making the marriage work and have a more lasting union.

4. Focus on the positive.
Exciting, challenging, fun, and even new experiences lead to happiness. A study notes that the two key traits vital to marriage success is kindness and generosity. Research has also proven that when you look at the silver lining, you have a better chance at finding solutions to problems. A study found that when there are high levels of positivity in a marriage, especially in husbands, there's less conflict in the relationship. The way partners respond to each other's good news helps, too. When you're excited and proud about your better half's news, it paves the way for a strong relationship foundation.

5. Get intimate.
A survey found that happy couples have sex once a week; another study says couple says it helps to at least have more sex than arguments. But several studies have noted that it's not how many times you get busy under the sheets but rather the quality of your sexy time. Sex, which helps release happy hormones, is just one form of intimacy. There are other ways to show your spouse that your relationship is special and unique from anyone else in your life.

This article originally appeared on Smartparenting.com.ph.
*Minor edits have been made by the Femalenetwork.com editors.
ADVERTISEMENT - CONTINUE READING BELOW
Load More Stories