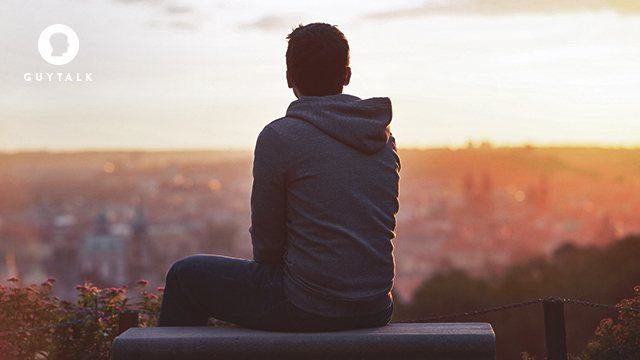 How would I describe the one?
First of all, she has to be white, fair-skinned. Hair color doesn't matter given that it's long. Then, she has to have a long face with a sharp nose, thin lips and a small smile. And she has to be tall and long-limbed, especially the legs. 
ADVERTISEMENT - CONTINUE READING BELOW
As for the personality, I look for quirkiness and jokes and someone who never seems to lose that smile. I look for someone who allows herself to be vulnerable and at the same time, accepts the fact that I am the same way. In short, I am just your typical boring Filipino who has seen too many Western movies.
...Until I met "The One."
We were together for nearly seven years. She was nothing like what I promised myself I would end up with. She was morena with a pixie haircut and a round face. She had a cute button nose, thick lips and a huge smile that just makes her face rounder. 
She was the most beautiful creature I have ever seen.
She may be short, but she was larger than life. She was your typical strong, independent woman. She was both book and street smart, incredibly determined, and undeniably, without exaggeration, the best at anything she did. School was a breeze and her career was her playground. And she was naturally athletic, to boot. She had it all figured out; she knows what she wants and she knows exactly how to get it.
CONTINUE READING BELOW
Recommended Videos
Being "the one" for me was also a long and challenging process for her. She changed a lot of things for me. She never wanted to get married nor have children, but she learned to want that life for me. She tried to appreciate my talents and useless skills and learned to love the flaws she used to hate. She did diligent research to please me in bed, grew her hair after finding out it was what I used to want in a girl, and did countless squats just to get that "perfect ass for me to grab anytime I want" as she would so romantically put it.
Suddenly all of my plans became designed for a future for two, I'd constantly find a way to better myself, and a small morena girl with short brown hair would always seem to turn my head in public. I guess what I am trying to say is that no matter how sure you are about something, it may be your ambitions, your principles, or your idea of "the one," there will always be that one person who will simply step in your life and change it all. My ex has done just that.
ADVERTISEMENT - CONTINUE READING BELOW
She was perfect. But diamonds deserve the perfect silver band. I couldn't catch up; I was never good enough.
Out of the 7 wonderful years we shared, 6 of them were filled with tears, shouting, unnecessary broken objects, and impulse break ups we (she) didn't mean. The fights were results of several issues we had about each other, both vital and shallow. Ultimately it was my flaws that ended us. I couldn't catch up; I was never good enough. She wanted someone more like her. I had to pretend to be this classy macho guy in front of her friends and family just so I wouldn't embarrass her. I fought to be her idea of "the one." I really did. I like to think so. But at some point after all of those pa-pogi points, I just couldn't change any more. I just was not that guy. I was just a jester and she wanted a knight.
Seven months have passed now since we broke up and all of the changes she made in my life still remain with me.
No girl seems good enough for me anymore, not yet at least. I always seem to compare everyone to her.
ADVERTISEMENT - CONTINUE READING BELOW
When will I be ready to date and commit again? I don't know when; I just know how: Either I come to terms with the fact that she is gone and that my love for her would then expire enough for my idea of "the one" to fade away, or the next girl that comes into my life simply crushes my current idea of "the one" for me just as how my ex did for me back then. Which one will it be? I have yet to find out.
Load More Stories