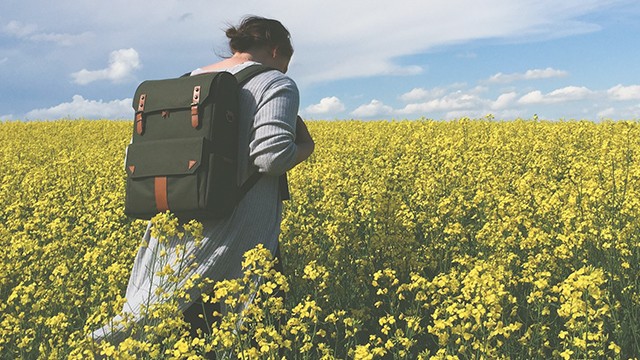 Our daughter was three years old when we decided to try for another baby. We were ecstatic when we found out that we had conceived again. We had prayed for a boy, and in my heart, I knew that I was finally carrying our son. Choosing a name had come easy. I remember the night my husband and I had grinned at each other from across the bed after realizing we had both thought of the same name -- Enoch. The biblical character who had inspired us to name our child after had been described as a man who pleased God; a man who walked with God.

It had been a routine checkup. We were excited because this was when we'd finally get to see Enoch and hear the beating of his heart for the first time. But there hadn't been any. We looked at the small flickering monitor as the doctor noted how tiny he was. "Only as big as one should be at six weeks and four days," she remarked. We were instructed to go to a nearby clinic located within a mall for a second scan on a larger machine. A toy convention was in full swing and the air was festive. My husband and I were relaxed. We figured that a bigger, newer machine would easily detect the little one's beating heart.

But there was nothing.

The second doctor said she had to "sign the baby off" with "embryonic demise." I heard the words slowly echo in my head. Did that really mean what I thought it meant? There must have been some mistake. It can't be that conclusive yet. We could have just missed it. My mind was swirling with information it refused to digest and my mouth had lost its ability to produce sound. I stared at her blankly. She patted my arm, said she was sorry, and promptly stepped out. In a daze, I all but stumbled out of the room. There were forms yet to be filled out but I couldn't quite see what exactly had been on the sheets as tears started making everything a blur. There had been other expectant moms in the waiting area. I could feel their eyes on me. And I knew that they knew. And I felt ashamed. I felt like a failure. The steadying arm of my husband around me had been the only thing that had kept me from sinking to the floor.

I couldn't bear to be indoors that evening. It had been raining but I felt I had to leave the house even for just a moment. The walls seemed to be closing in on me and I found it hard to breathe. I couldn't think. We decided to walk to a milk tea place to get something to drink. Our daughter had been waiting when we got back. "Mama eating jelly. Baby eating jelly, too!," she quipped and looked at my tummy. She had been so looking forward to becoming a big sister. I started crying again. She started to cry as well. I told her that we didn't have the baby anymore and that he was already with Jesus. I didn't expect the simplicity and earnestness in her reply. "Baby's happy," she said. And with that, our hearts were comforted.

The doctor advised us to have the D&C procedure as soon as we were ready. She didn't want to risk me bleeding out and getting hurt. I came down with a bad case of cough and colds the following day. Then fever kicked in on two consecutive nights. I called the doc. She asked me to get myself to hospital immediately. Tests were run. The fever wasn't uterus related. As for the baby, there had been no change. He just stopped growing at 6 weeks. It was final now. It was time to say goodbye. The doc said my cervix was still closed but I could start bleeding very soon. We felt that the Lord had caused the fever just in time to confirm what we know about the baby and so that we could take action before any bleeding took place.

I had wondered if there was anything I could have done to prevent it. I asked the doctor what could have caused it. She said, "It just happens."

I eventually took to social media to recount what had transpired. I felt it was my duty to tell family and friends. And more than anything else, I needed catharsis. Encouraging words had helped with my healing. A lot had come forward to share their own stories of losing a baby. I had no idea that this too has happened to so many others. I felt I wasn't alone.

I still tear up when I am reminded of Enoch and wonder how life would have been like if he hadn't left us too soon. However, I still feel blessed after everything that has happened... which is mind-boggling, to be honest. I am not strong. I actually tend to bruise and break quite easily. But the Lord had been my shield. He has protected me. I am whole.

It has been more than a year since and we are again pursuing our dream of having another baby. Yes, the fear of another miscarriage still lingers, but I choose to leave everything in His hands. Each birth is a miracle. I see that now. And more than ever, I hold our daughter even closer to my heart.

*Got a story to tell? Send us an email over at webmaster@femalenetwork.com with the subject My Story on Female Network and we might just feature it!
Load More Stories