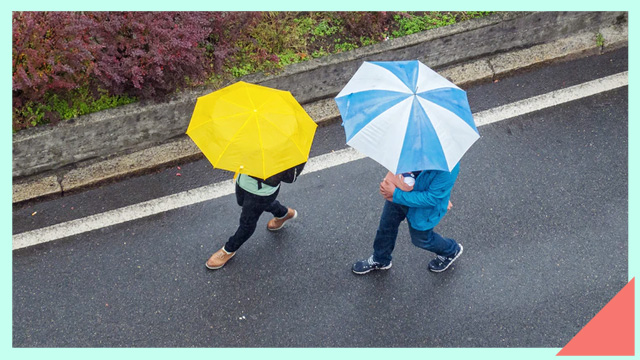 Moms often joke that their panganay is actually their husband. While they don't require much rearing compared to the kids, they still contribute to the stress that moms feel at home. In fact, a Today survey of more than 7,000 moms in the U.S. found that moms stress out over their husbands twice as much as they stress over their kids.
ADVERTISEMENT - CONTINUE READING BELOW
When asked to rate their overall stress level, majority of the moms put themselves at an 8.5 out of 10. Not only that—46% say their husbands or partners cause them more stress than their kids do.
"A 7-year old is going to be a 7-year-old. But a 35-year-old acting like a 7-year-old is more stressful, because they should know better," said one mom.
Majority of the pressure stems from the fact that husbands feel like another job. Seventy-five percent of the moms surveyed said that they always feel the need to do all the parenting and household chores, because they have no assurance that dads will pick up the slack. This only adds to the invisible workload many moms have — they even stress about not having enough time in a day to do everything that needs to be done, according to the survey.
"Often times, it seems like I am the only adult in my house. My husband and daughter compete with me for my attention," shares an anonymous mom.
"He gets all the time he wants, and I get none. I can't even take a relaxing bath without my husband bringing the baby to me," added another.
And don't think it's about the kids—a recent study found that parents generally enjoy being with their children. The problem is that mothers enjoy it less than fathers because they do more 'work' and less of the 'fun', says Ann Meier, a researcher from the University of Minnesota.
At home, moms do a lot of emotional labor: worrying about everyone's mood, the essentials they need (like meals, children's sleep schedules, and hygiene, etc.), accomplishing chores, and fulfilling obligations (planning their kids' birthday or completing school requirements, for example). Meanwhile, dad gets assigned to play with the kids, do grocery runs, and just follow whatever mom asks of him. But is it enough?
What dads can do for their wives
Even if the survey was done in the U.S., we've had our fair share of exhausted Pinay moms crying for help because their husband refuses to lend a hand. And while there are a good number of fathers who will gladly devote their time for childcare, they should also make an effort to become a better—and equal—partner.
ADVERTISEMENT - CONTINUE READING BELOW
Dads, try and be attuned to your wife's needs without being asked and try to lessen the complaining—both of you are doing all that you can in your own way. "Men know they need to contribute with housework and childcare but often don't understand how to have a conversation about the emotional work that needs to be done in a relationship," says sociology professor and researcher Rebecca J. Erickson. "Love is supposed to come naturally, but it takes work getting outside of yourself to show care and concern for another person by being attentive."
At the same time, moms should not keep their feelings all bottled up. Spell out your needs and ask for help. "You can talk about what stresses you out, but if you don't want to talk about it, then at least ask for comfort in the way you want it," says family counselor and life coach Ariel Dominguez. "Spell it out. 'Please put down your phone and let's hug in the bed for a few minutes.' Or, 'I had an awful day. You take care of the kids tonight; I want to sleep early.'"
ADVERTISEMENT - CONTINUE READING BELOW
Talk to your partner in a calm manner and make him understand what you need. As Dominguez says, you are in charge of your happiness. "Your husband loves you but does not know how to help you. It takes several conversations and reinforcement. You just need to recognize the efforts to change and then meet him halfway. That's what marriage is about."
This story originally appeared on Smartparenting.com.ph.
Load More Stories