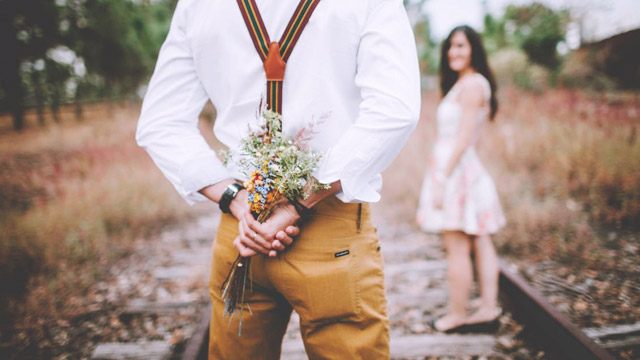 Congratulations--you've fallen in love with an introvert! Introverts are not as recluse as the world perceives them to be, and they are some of the most introspective people you'll ever meet. It may not be easy to interpret their actions, but if you take time to really get to know them (because there will always be something they keep to themselves), things will be easier between the two of you.
ADVERTISEMENT - CONTINUE READING BELOW
Here are a few things you may want to mentally take down if you wish to feel closer to your special introvert. 
1. An introvert values Me Time.
The voices in her head are loud, so loud that whenever she gets some peace and quiet, it's priceless. Whenever she wants be alone for a while, don't think that it's about you or that you've done something wrong. It's just that she needs some Me Time to relax, re-evaluate, and just take a break from everything that's going on. Please forgive her for not responding to your texts and calls ASAP, yes?
2. She just wants to be understood.
During an argument, there's only one thing she'd love for you to do: to understand where we're coming from, just as much as you want her to see things from your perspective. She overthinks each and every second of her life, so whenever someone tells her that she's not alone or that someone wants to get where she's coming from, it means a lot. Just that and a simple apology will really do.
ADVERTISEMENT - CONTINUE READING BELOW
Recommended Videos
3. She knows how to have fun, too.
She may be quiet most of the time, but she knows how to have fun, too, especially when she's with you. She can go out on a date and can even mesh well with your friends. Contrary to popular belief, she loves the company and learning more about you through the people important to you. Just allow her to re-energize after spending time with crowds, because she usually only opens up to ones she's comfortable with.
4. Introverts value the way you listen.
This is why, during arguments, she also tends to listen to you so much before she even tries to speak. She's not being apathetic and it's not that she has stopped caring about what goes on in your relationship. She just needs time to think things over before she speaks up.
5. She loves to know that you're happy.
She easily gets a hint whenever something goes wrong, so when she sees that you're happy and content, she reflects your joy as well. It is a need for her to know that you're feeling great in her company and with how much of herself she shares with you.
ADVERTISEMENT - CONTINUE READING BELOW
This story orignally appeared on Candymag.com.
*Minor edits have been made by FemaleNetwork.com editors.
Load More Stories