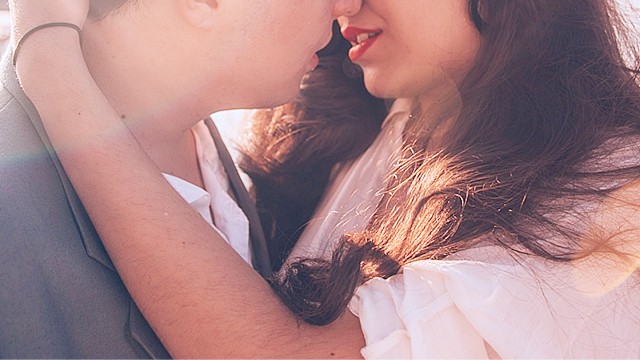 Even if you don't want to admit it, there are moments when you'll feel a tinge of jealousy whenever your boyfriend mentions something (or someone) from the past – and before you know it, you start overthinking it if was really just a fling or if he's totally over it. Here's how the both of you can move on from the past:

Appreciate his honesty.
According to Dr. Karen Finn, a divorce coach, told Huffington Post that talking about your past relationships can help your current partner get an insight of who you are since every experience can help form your character.

"With partnerships, oftentimes you're spending so much time with that person and have so much more intensity that they have a chance to be a greater influence than other things are in shaping your character and shaping your responses." Plus, him being open about it with you only means that she doesn't matter to him anymore – he doesn't want to hide anything from you and you should be thankful that he's being sincere with it.

Learn to trust him.
Just like in every relationship, trust is important for a thriving and healthy union. If you don't trust your partner enough, where then is your relationship founded? Jealousy is a scary emotion, and once you let it drive your actions and responses, chances are, you'll be fighting non-stop about the same things. Stop overthinking about his past – he's already over it and so should you.

So how do you start building trust? Joel Block, Ph.D., a certified couples' therapist and author of Broken Promises, Mended Hearts: Maintaining Trust In Love Relationship says to Women Health's Magazine that even the littlest of lies can do damage so be truthful as much as possible. "They take unnoticeable bites over time and eventually weaken the foundation of your relationship."

Remember that YOU are his girlfriend NOW.
If you want to have a blossoming relationship, let go of his past. Recalling that one time he had with his former girlfriend can backfire on you; he may think that you're pushing him away by remembering what happened before. Focus in the present and don't let the past ruin what you both have now.
ADVERTISEMENT - CONTINUE READING BELOW
Load More Stories