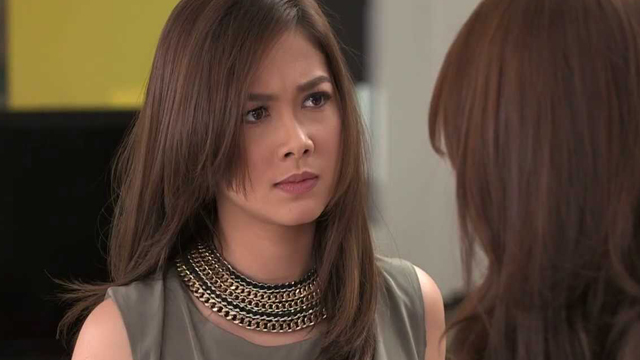 What would you do if you found out that someone was trying to steal your man? What if there's one person from work doing their very best (and subtle way) to get their attention?

Naturally, you would feel a tinge of doubt and anger – and as much as you want to confront them about what they're doing, you still have to keep it classy, especially if they're not technically overstepping any boundaries. Here's how:

Think about it thoroughly.
Your first impression could have simply clouded your judgment. Or maybe there's just something about that person that's rubbing you off the wrong way and you're looking for a way to fault them. Before you even decide to wage war with an abanger, think it through first. Are you overreacting? Did he or she step over any boundaries? Or is he really just being friendly? It's important to know the facts first before taking action so that no one ends up unnecessarily hurt.

Look at how your partner is reacting.
If the girl is being brazen when she's flirting with your guy, watch his actions. Is he avoiding it or enjoying it? If he's being clueless, then talk to your boyfriend right away so that he's aware of how unconfortable you feel. You should both be able to talk about your concerns maturely and with respect for each other.

Be confident.
When you've come face-to-face with the abanger, look poised even if you don't feel that way. Try not to show that you're bothered by her behavior and act how you normally do when it's just you and your guy. Let them see how genuine your feelings are for each other so they'll know that no one – not even her, can get in the way of that happiness. Trust that your man loves you. Girl, stay classy!

Ask for a solution from your partner.
This problem isn't yours to fix. A person in a committed relationship is responsible for informing the people around them that they're off the market. If there's really nothing going on, then a couple of fair adjustments on your man's part should solve the problem. These compromises can be as easy as informing you when they're together or avoiding one-on-one hang out sessions in intimate venues. If the issue is really bugging you, honesty is your best bet. Keeping it all bottled up inside will only make matters worse.
ADVERTISEMENT - CONTINUE READING BELOW
Load More Stories