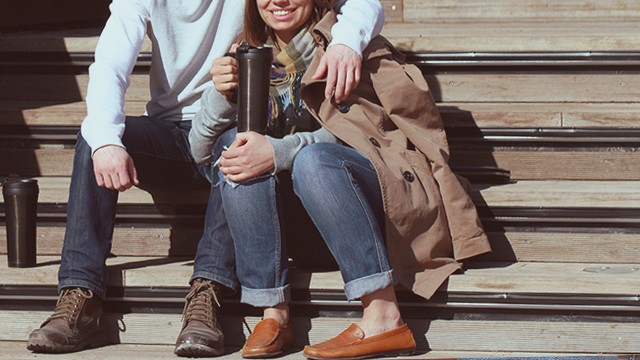 There comes a point in every woman's life where texting with a crush 24/7 for three months doesn't cut it anymore. An accomplished woman like you deserves to be taken out on proper dates — it's all a matter of knowing where to look and how to package yourself. If you're a little nervous about taking that step, here are a few tips to being successfully flirty and classy at the same time:

1. Location, location, location
A good location won't ensure a quality catch, but it will definitely help. If you're actively looking to date, don't spend every night out on the prowl. While clubbing is fun, do you really want to yell out your first words to each other over loud music and drunken chatter? Instead, join interest groups where you can really get to know new people. That way, you'll already have something in common that you can use as a conversation starter.

2. Be direct, but not desperate.
Are you interested? Don't be afraid to show it. We don't mean that you should keep dropping unsubtle hints until he takes the bait — you don't want to appear too desperate. Just be clear that you want to get to know him more. Ask him questions about himself and you can even opt to casually invite him to an event.

3. Call your date a date.
We've all been through that awkwardly undefined state where you've been hanging out for weeks but you don't know if you're just friends or if he's interested. A relationship like that has no place in your 30s. If you're not sure, ask. And in case you don't want to seem presumptuous, just brush it off with a "Just making sure!" and laugh it off. What's the worst that could happen?

4. Dress the part.
While it's important to be comfortable, show him you're interested by dressing up and looking even better than your usual self. Sure, jeans and a shirt are fine, but by now your closet should be full of options that give a sexy vibe in a fun way. Make the extra effort! Take a look at our sexy yet classy style suggestions here.

5. Be open and confident.
Don't be afraid to talk about your interests and accomplishments. If he gets intimidated, then he's not the guy for you. Just remember to stay humble because he might get turned off if you're a little too self-absorbed. Make sure you also let him talk — you're there to get to know him after all.

6. Know what you deserve.
Netflix and pizza are great (the best combo, really!) but if that's all you get, then you need to speak up. It's one thing to hang out at the nearest canteen while you're in college, but when you're in your 30s and you both have stable jobs, you need to set some standards for wining and dining. Doing so will show him that you know what you want, and chances are, he'll be willing to go the extra mile.
ADVERTISEMENT - CONTINUE READING BELOW
Load More Stories