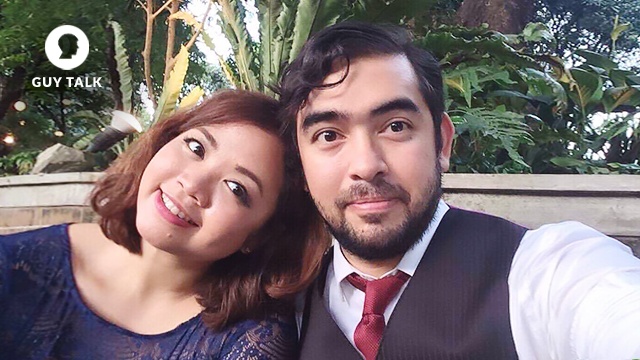 When I was still single, the online dating scene was how I kept my social calendar active. For months I went on weekly dates with girls I met on Tinder and OkCupid just to fulfill my need for companionship.
My brother's girlfriend once told me, "Be careful about playing with women's feelings. Just make sure they know what they're getting themselves into." She wanted to tell me that we both had to be on the same page, or else one would get hurt. I wasn't looking for anything long term when I saw this new app called Happn being advertised on Facebook, so I decided to check it out and see what I would find there.
ADVERTISEMENT - CONTINUE READING BELOW
CONTINUE READING BELOW
Recommended Videos
There were a lot of interesting and cute girls in my area, but I felt it was harder to actually get a match. They probably didn't check often enough.
I was on the verge of deleting the app, until one day, a certain Camille caught my attention. I did the whole routine—checked her profile, photos, pressed heart and waited. A few minutes later, she pressed heart as well! So I sent her a greeting and before I knew it, we started chatting.
She was intrigued by the facial hair and geeky photos I had on my profile. Being the Star Wars fan I was, I had a profile photo of myself with a lightsaber. That photo actually helped in creating conversation.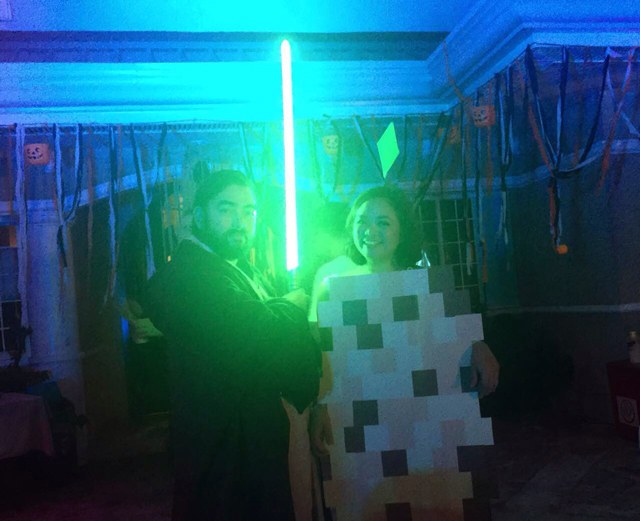 IMAGE Josh Rodriguez

ADVERTISEMENT - CONTINUE READING BELOW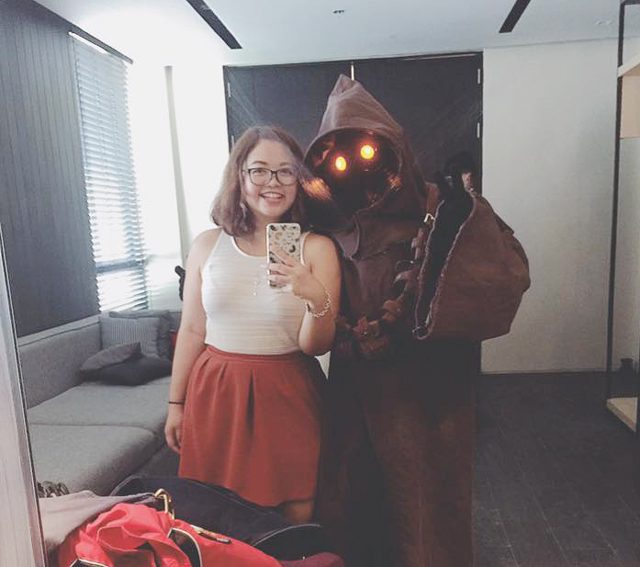 IMAGE Josh Rodriguez

One topic led to another, and next thing I know we already had our first date planned. I actually gave her the whole "I'm not ready for a relationship" speech as I usually lay all my cards out on the table and she was cool with it. Dating apps are filled with people looking for short-term dating. What I didn't know was, Camille was about to change all of that.
ADVERTISEMENT - CONTINUE READING BELOW
One date led to another and I found it sweet that she even drove to BGC one night just to have dinner with me after my Lightsaber training sessions. (Yes! I'm that much of a geek!) During dinner, to further impress her, I did this 'magic trick' I usually do where in I balance a soda can on the edges of its base. I've done this trick many times successfully but for that particular evening, the can fell and spilled soda all over Camille.
I was mortified.
Camille, being the awesome girl that she is, just laughed it off and even thought it was cute and funny! (Take note, boys! Send me a message and I'll teach you how to do the trick.) That's when I realized that this girl was different. There was something about her I wanted to explore further. I wanted to get to know her more. As the days went by, we spoke longer, said good night daily, and food only became an excuse to see each other.
ADVERTISEMENT - CONTINUE READING BELOW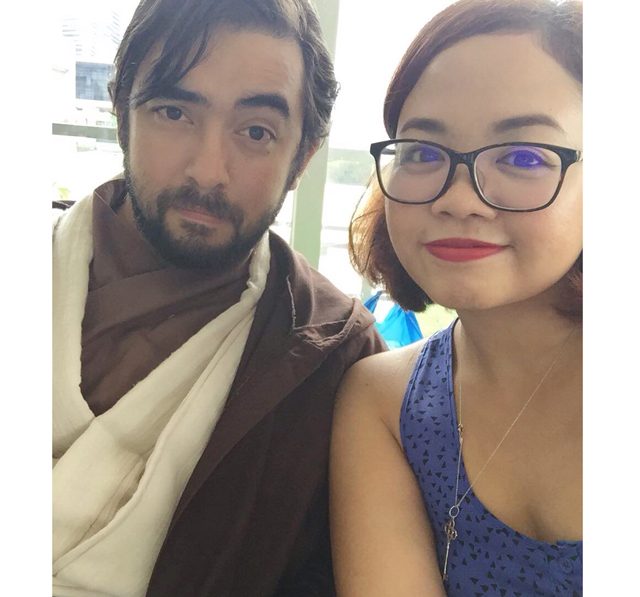 IMAGE Josh Rodriguez

Before I knew it, I found myself wanting to do more things for this girl. I was so into her that I decided to do something sweet. I wrote her a "digital love letter" if you will. A PowerPoint presentation with a poem. It is, after all, the new age already. The poet in me did my very best to string words and pictures together and come up with something I hoped she would enjoy.

ADVERTISEMENT - CONTINUE READING BELOW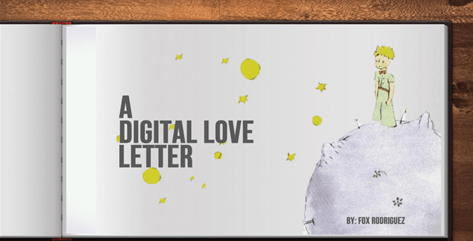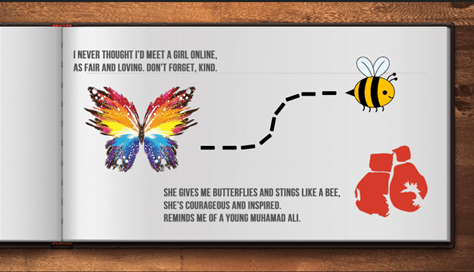 ADVERTISEMENT - CONTINUE READING BELOW
I also had a day off from work one time and decided to surprise her in Quezon City where she held office. Now that in itself is a feat if you're someone from Alabang. Never in my wildest imagination would I ever find myself dating someone from the north. But here I was, flowers in hand, embarrassing myself in front of her office just to let her know that I really liked her.
Eventually I met her family. Everything happened very quickly. This was all in a span of two months. But I liked it. She liked it. That was where the course of our meeting was taking us.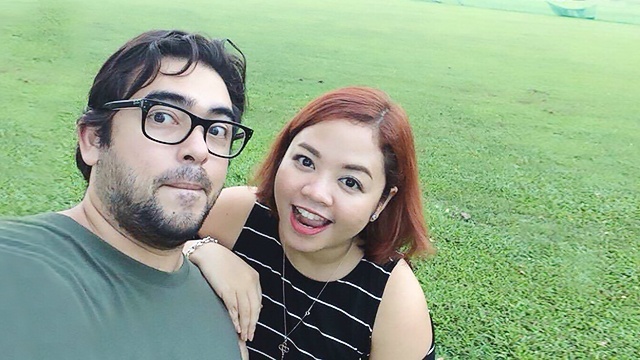 IMAGE Josh Rodriguez
ADVERTISEMENT - CONTINUE READING BELOW
I'm way passed the whole "I'm not ready for a relationship" status. What changed it? Or better yet, Who? Camille did. Not by doing anything specific or giving me a "love me or leave" ultimatum. It was just that I found someone I was compatible with. 'Stars aligning' would be a more poetic term.
Today, we're currently six months strong and proud to have deleted the dating apps. You may think that perhaps I got lucky. But there are thousands of success cases around the world. You may meet him/her at a bar, a club or perhaps a dating app.
Be adventurous, as you never know what will come your way.
Comments
Load More Stories