I met Jaden during my senior year in college.
It was a cloudy Friday afternoon when my friend invited me to his birthday party. I remember I hesitated to go at first because I'd rather rest after doing my thesis-related tasks. But because it was my final year in college I told myself that I won't be a kill joy for anything fun that may come my way.
ADVERTISEMENT - CONTINUE READING BELOW
When I arrived at the party, I was a bit surprised to see a lot of foreigners. I saw some of our friends and later learned that the birthday celebrant invited the exchange students to his party. As the president of the international students' organization; it was Jaden's duty to welcome the foreigners.
CONTINUE READING BELOW
Recommended Videos
I observed the group exchange students for a while and realized that they're easygoing. I approached them, and talked to a bunch of girls first. We instantly clicked! I love travelling and so did these girls. We exchanged stories of our trips and the places we want to go to before we turn 30.  It was so fun that I promised I would tour them around Manila during my free time.
After that, I met a small group of guys. One guy was quiet, the other one was talkative, the tall one looked approachable, and the last one was Jaden. After the formal introduction, my conversation with Jaden turned very casual like we have known each other for a long time. He had this weird sense of humor, and I like it! We talked for a long time. The next thing we knew, everybody's having a cake fight. We ran around the campus grounds like five-year-old kids. It was silly, yet it was so fun.
ADVERTISEMENT - CONTINUE READING BELOW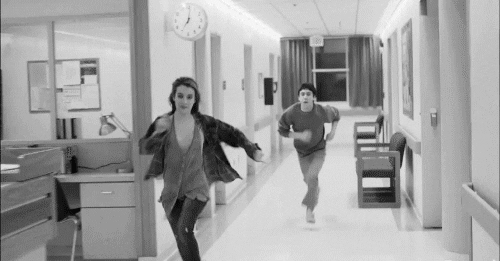 Days after the party, we added each other on Facebook. Of course, curiosity filled my head, so I stalked him. I saw the pictures of the trips that he was talking about and his group of friends in his home country. It felt like I discovered a different side of him. Our class schedules matched so we often ate lunch together. We try dining at places I haven't tried before. He let me experience things that I wasn't able to do during the past three years of my college life.
ADVERTISEMENT - CONTINUE READING BELOW
Months before graduation, I got so busy because of our thesis, but I still managed to squeeze in some time to meet him and help him with his English assignments. Jaden even cheered on me during my thesis defense. It did not stop there. He also attended my graduation even though I did not tell him to go.
Right after I graduated college, our organization held a small celebratory party for the seniors, and the exchange students also attended it. I was surprised when Jaden handed me a graduation gift and a letter. It was the first graduation gift I have received from a friend.
I thought we were not going to see each other again since I am already out of college, but the opposite actually happened. We still met in between my job interviews, and he kept on encouraging me when I had a hard time finding a job. I remember almost crying to him when I had my first rejection at a job interview. He just laughed at me, tapped my head, and told me everything's going to be okay.
ADVERTISEMENT - CONTINUE READING BELOW
And that was it. I knew I was falling for this guy.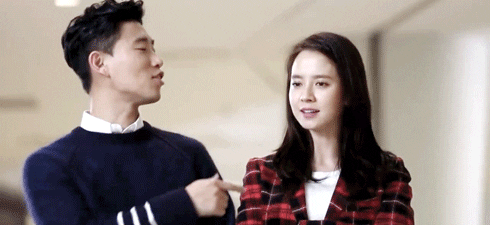 I knew I wasn't supposed to because I was aware that he will not be here for long. But what the hell, I still gave in to my feelings. I did not confess, but I rather chose to love this guy on my own. I had no knowledge how he felt about me, but I was curious. There were times when I had the courage to ask him, but I opted not to. I did not want to ruin our friendship.
ADVERTISEMENT - CONTINUE READING BELOW
Months passed by and he had to return to his home country. It was so sad for the both of us that we cried the day before his flight. I planned on sending him off, but he did not want me to. I cried myself to sleep that night.
He messaged me once he landed, and he said he missed the Philippines already. I said Philippines missed him, too. But actually, it was me who missed him the most. We talked through messaging apps, but I tried not to be too attached. I was also preoccupied with my job hunting.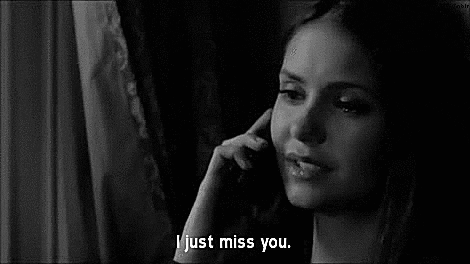 ADVERTISEMENT - CONTINUE READING BELOW
A month after, I landed a writing job, and he was about to start an internship in Europe. He said he applied for an internship based in UK. I was happy for him because I knew he worked hard for that internship. We kept in touch with each other even if we were continents apart.
As time passed, I got to know Jaden more, and realized that we really were different people. There were a lot of differences in our beliefs that made me think we would not compatible as a couple no matter how much we enjoyed each other's company. We were better off as friends.
Even if it was a little hard for me to accept that I cannot be with this man, I finally let go of myself from him. Jaden and I remain good friends until now. We might not talk as often as before but we still share travel stories when we have time. And I sincerely wish that he finds a woman who will be perfect for him.
ADVERTISEMENT - CONTINUE READING BELOW
Load More Stories