Their days in Manila used to begin at 5:30 a.m., and end just a couple of hours before midnight. Eileen Banal, a teacher at a big school, would come home to her husband, Miguel, an architect at a private firm, and ask him how his day was before another cycle would start again. Just months after they had gotten married, they knew this wasn't the life they wanted to live. More than that, Eileen adds, "We'd be surfing once a month, which wasn't enough at all." Eileen and Migs had been surfing for a couple of years before moving to La Union.
ADVERTISEMENT - CONTINUE READING BELOW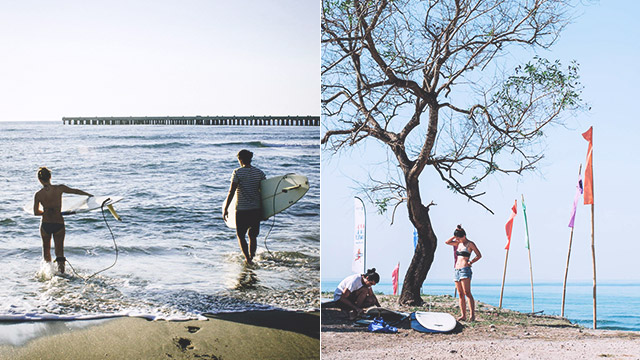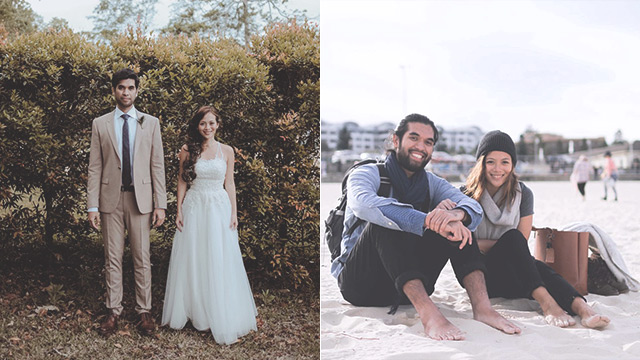 Thanks to this tiresome Manila routine and a YOLO kind of approach, the newlyweds decided to move to go on "extended honeymoon" in San Juan, La Union. The plan was to save up for a year, live by the beach, and keep some of Miguel's projects in Manila while Eileen took a break from teaching. "That's what people do—they retire by the beach," Eileen says, "But we were thinking, if we wait that long, we won't be able to do the things we like, we wouldn't be able to enjoy it." So, the self-confessed mall rats packed their bags and surfboards, signed off the next year of their married lives as a sabbatical-type of vacation, and settled into a slow-paced beach town where everything was only 10 minutes away.
One year later, however, Eileen and Miguel are still there. During the weekends, they also still go to Manila to satisfy their love for the malls, especially when a big movie is about to come out. "But it's at our own pace," she emphasizes, "It's relaxed. It's easy. We get to enjoy Manila more."
ADVERTISEMENT - CONTINUE READING BELOW
Sitting in The Shrine of Satisfaction—the open-air bar of El Union Coffee, which Migs took part in designing—Eileen chuckles that their life in LU is "for good, for now."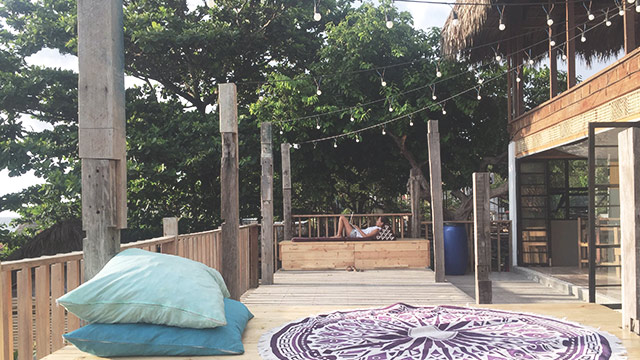 "These days, we get to surf first thing in the morning (if there are waves) before heading off to work together," she shares. Work for Eileen is as a teacher to a homeschool cooperative while Miguel has his hands full with projects around the bustling resort town.
ADVERTISEMENT - CONTINUE READING BELOW
"I'm so surprised with how things are working out for us here. Like we totally didn't have any plans, now here's a school," she continues, "I was telling Migs, two months [into living in LU] that I missed teaching so much. Then, [a month later] it was super serendipitous. There were three families that needed a teacher. We all met on the beach. We were surfing."
ADVERTISEMENT - CONTINUE READING BELOW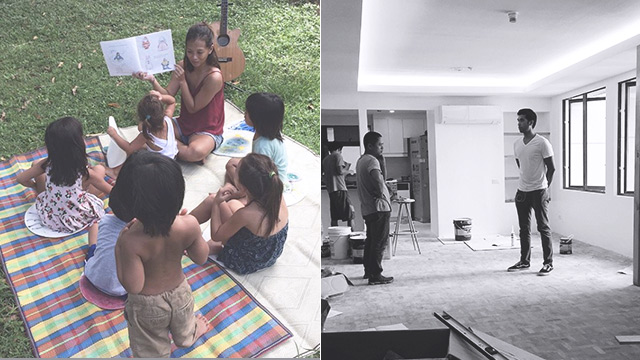 They did admit that moving in wasn't all that easy. "For the first few months, we didn't have aircon," says Eileen, "We were like, 'Yeah, we can do this!' pero hindi pala!" While giving in to some comforts, Eileen and Miguel have embraced a laid-back lifestyle that not only soothes their city-worn worries, but also paints an entire chapter of their lives. "We were fighting a lot when we got here. We were getting used to the environment, then to each other," Eileen shares, "But I think being around people helped us. We would see other married couples and pick up 'marriage best practices' that we would talk about at the end of the day." From having conversations after battling traffic, they now actually share walks on the beach during sunset everyday. "We've never spent so much time together as we're doing now," Eileen says, "All points of our lives intersect. Migs get to visit school events and I get to tag along on site visits, which is something I'm grateful for because we feel more connected to each other."
ADVERTISEMENT - CONTINUE READING BELOW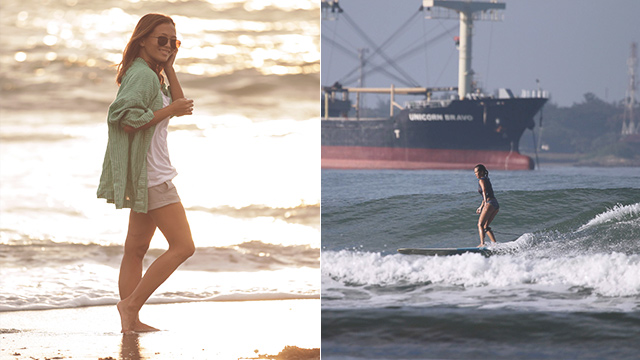 For many still landlocked, moving to the beach is a couple of daydreams and a whole bunch of commitments away. Stories like Eileen and Miguel's are beyond La Union's Instagram-worthy scenescapes: They highlight instead the strong community of city immigrants and old-time surfers, some now raising kids and others transforming La Union into a sustainable tourist destination. Surrounded by the coast and many friends from all walks of life, Eileen and Miguel now join this tribe. As Eileen was told, "That's La Union for you," it's hard to believe the surf town's magic isn't true. 
ADVERTISEMENT - CONTINUE READING BELOW
Load More Stories