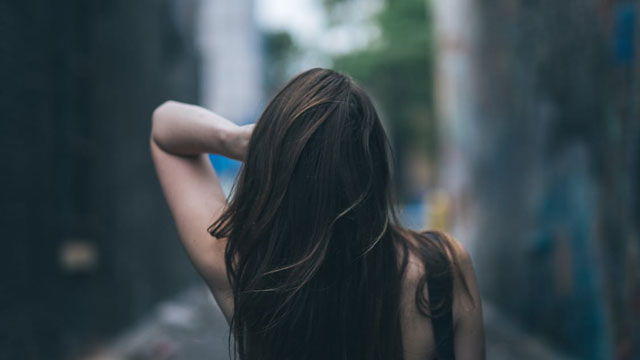 I met Martin* back in high school. I was into the arts and dreamed of becoming a novelist someday, while he had a promising future as a doctor. Despite our seemingly different paths, we had a lot of things in common. We were both foodies (although that term didn't exist back then) with a love for nature and pop culture. We had a natural rapport, and we spent as much time as we could doing the things we loved together.

The challenges started when we were in college. We were studying in different universities, and barely had a chance to meet. Still, we both tried to make it work. Even if Martin was always tired from his shifts, he managed to make time for me—for us.

However, on our seventh anniversary as a couple, he told me he wanted to break up.

I didn't know how to respond the moment he told me he wanted to call it quits. After being together for seven years, the man whom I thought I would be spending the rest of my life with apparently doesn't feel the same way. I was dumbfounded and tried to hold back the tears.

Maybe I should have taken note of the signs. He was already becoming distant with me. But I assumed it was due to stress at work. But as we neared our anniversary, I was seeing less and less of him.

After everything that we had been through, I never thought he would be capable of hurting me this way. I tried to be strong but the emptiness lingered on. I pushed my friends and family away and mostly kept to myself. This went on for months.
I eventually got tired of feeling lonely, so I decided to pick myself up. I was still hurting inside, but I wasn't going to let that stop me from making my progress. I did the first thing a woman looking to move on and start over would do: I changed my hair and made an effort to take care of myself. 

I didn't know that a drastic change in my appearance could boost my confidence so much. Everyone around me told me how amazing I looked, and the positive feedback I was getting helped me move on. In a way, I suppose my new look gave me a new identity. 

More importantly, it reminded me that I am unstoppable and that nothing can ever wear me down. I may have lost the person I loved the most, but that doesn't mean that I should lose myself, too. I know my heart will eventually heal, one step at a time.

- Hannah

While Hannah's story is hers and hers alone, it's a tale that many women can still relate to. You'll need time to grieve and mourn, but ultimately, you need to pick yourself back up. A change in your look, your hairstyle, is just the wake-up call you need. Don't forget yourself. Know your worth. Regain your confidence. Be unstoppable.

CLEAR Complete Soft Care understands what you need to get your life back together. With Nutrium 10 and Fresh Sakura Fragrance, it activates the scalp's natural protection layer, giving you unstoppable dandruff-free freshness. Remember: Nothing can ever stop you, be it dandruff or a broken heart. CLEAR is available online at Lazada.

*Name has been changed
This article was created by Summit Storylabs in partnership with Clear.