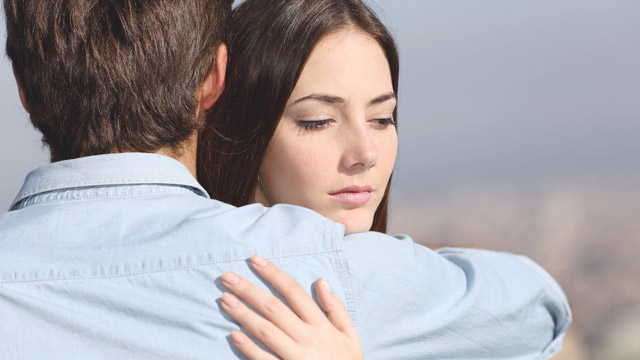 For the longest time, marriage has been about not only being with "The One" but also—and more importantly— "The Only One," so the thought of having relationships by either partner outside of the union is unthinkable. However, many marriages go on to thrive even after a cheating incident.
ADVERTISEMENT - CONTINUE READING BELOW
The option to forgive and forget takes a lot of hard work from both parties. Marriage in itself is hard work—moreso if you and your spouse are trying to move on from a cheating incident. It takes accountability, forgiveness, honesty, teamwork, and rediscovering self-worth to succeed.
Now, psychiatrist Kenneth Rosenberg, author of Infidelity: Why Men and Woman Cheat, suggests that not only can couples survive infidelity, perhaps they should even include it in their marriage. The idea is hard to grasp, but here are some indicators that support his claim:
What one considers cheating is relative.
Depending on who you ask, cheating could be sex or just flirting. If an activity (e.g., work, binge-watching Netflix, or hobbies like video games) or a person (even if it's not romantic or sexual) is stealing time away from your partner, could it be considered cheating?
Infidelity happens even in happy unions.
People who are in happy relationships cheat. Relationships expert and therapist Esther Perel said that cheating isn't about looking for something one's spouse is not able to provide, it has more to do with fulfilling one's desire, which isn't always about sex.
Cheaters don't get caught often.
"Ninety percent of people who cheat, their spouses never find out about it," Rosberg told The New York Post. Women may have strong intuition, but if there's no proof, men could easily deny an affair. Others just turn a blind eye. Ignorance is bliss, right?
Wives also cheat on their husbands. 
Rosberg claims that from 10 percent two decades ago, the number of married women cheating on their husbands has risen to 15 percent this year. A 2016 survey showed that women are more likely to cheat on men who don't help them with house chores. Talk about leveling up the playing field, but it's a long way from 50-50.
Breakups are on a decline. 
In the U.S., divorce is on a decline, according to Erika Schwartz, author of The Intimacy Solution. Divorce isn't legal in the Philippines, which forces irreconcilable couples to live separate lives while staying legally married. It's also not unheard of for couples to stay together even after a cheating incident for the sake of the kids, or financial stability.
ADVERTISEMENT - CONTINUE READING BELOW
If you believe the saying "Once a cheater, always a cheater," or that marriage is forever, or even subscribe to the idea that a marriage transcends romance and sex, there might be ways to be happy in an open marriage, a union wherein both spouses are free to date other people. It's not the norm—at least not yet—but who knows? It could be happening to a handful of couples already as you read this.
Marriage has evolved. In the past, it had been about survival, procreation, companionship, sex, even a business deal, and a lot more for many other people. A marriage, like all relationships, is founded on trust, love, and respect. To some, fidelity and faithfulness are also building blocks of relationships.
It's a long way to go for it to be considered a norm, as many individuals admitted to still feeling regret cheating. But whichever way marriage evolves into, it is still and will always remain a social contract between two people with the same goals and dreams; there may just be different rules for some.
ADVERTISEMENT - CONTINUE READING BELOW
This story originally appeared on Smartparenting.com.ph.
* Minor edits have been made by the Femalenetwork.com editors.
Load More Stories