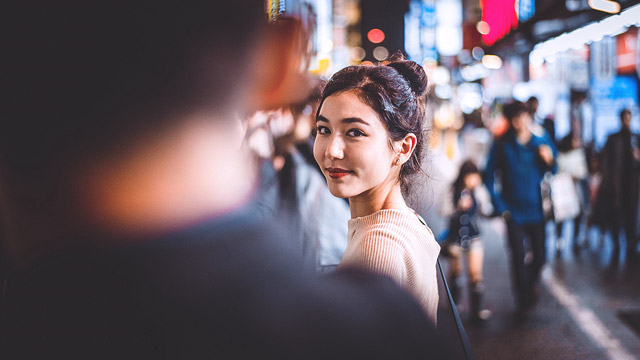 The feelings that an ex triggers can vary from person to person—but sometimes, these are overridden by a rekindled spark caused by either a chance meeting or a planned reconnection. When time has somewhat healed your heartache and your friendship has been revived, is it safe to entertain thoughts of getting back together? Keep calm, girl. Before you and your ex step beyond the point of no return, consider these questions:
ADVERTISEMENT - CONTINUE READING BELOW
1. Why did you break up in the first place?
You already did this dance once before, and you know how that ended. Before thinking of trying again, review why it didn't work out in the first place. Did you fall out of sync? Did your relationship in its entirety cause you a lot of emotional and mental anguish? If you think that getting back together with your ex is just going to throw you into a spiral of unhealthy feelings yet again, then better think twice.
2. Have you already processed the heartache of your first breakup?
Old wounds can affect how you deal with an ex, and can even mar any future connections—even if you've already been broken up for years! If you're planning to give it another go, make sure that the two of you are mature enough to talk about and get over what happened the first time around (no matter how messy it was), because unprocessed pain can come back to haunt you—and that's just not healthy.
CONTINUE READING BELOW
Recommended Videos
3. Are you ready to deal with each other's quirks again?
Getting back together with an ex means that you'll need to deal with a lot of familiar attitudes, and some might still be annoying to you no matter how much time has passed. Will you be willing to deal with all those all over again, as well to tweak things from your end to make things work? Remember you should agree to the compromise whole-heartedly, or else you'll just get stuck with the same kind of frustration you've already left before.
4. Where are you both at this point in your lives?
A lot of things can change in a span of a few years. Compared to the kind of people you were before, what has changed? What can you now bring to the table in case you're planning to make things work? During your time apart, you may both have grown wiser: remember that negative habits and attitudes should have no space in what can possibly happen between the two of you this time around.
ADVERTISEMENT - CONTINUE READING BELOW
5. What do you want out of your reconnection?
For some people, getting back together means being better equipped to continue where they once left off. For some it's about starting from scratch. Before you reconnect, try to think about what you want out of the whole thing first. Make sure that your judgement is clear and unclouded by the kilig that reunions often cause: setting aside logic to jump into something initially exciting can have serious and often painful repercussions.
6. Will your decision bring out the best of in you both?
Couples in healthy relationships pull each other up. If you know that the person you are now is much better equipped to encourage the best out your partner without shortchanging yourself, then maybe now is the time for both of you to really shine.
h/t: Reader's Digest
Load More Stories