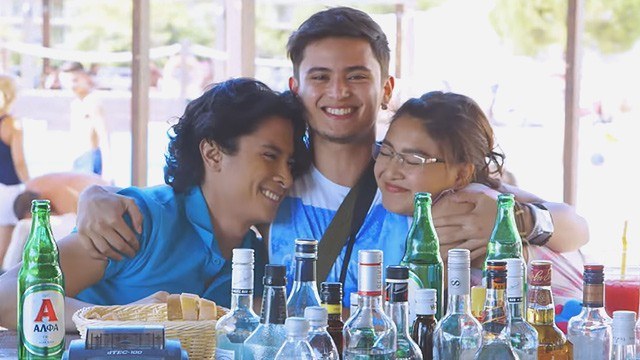 Just because you're in a relationship doesn't mean you have to take your friends for granted already. We know it's tempting to just spend every waking moment of your life with babe, but please don't ditch your best friends. They've been with you through thick and thin, and you've shared an amazing relationship!
ADVERTISEMENT - CONTINUE READING BELOW
So whether you're guilty of ditching your friends for a boyfriend or you want to try and reconnect with your best friends, here are three ways you can start that right away!
1. Initiate the planning.
By this point, most friends know to give someone space after finding new love--true friends won't take it personally if you "disappear" for a bit and will let you stay in your happy bubble for some time. But don't take too long! Instead of waiting for them to initiate all the planning for your next barkada date, start the planning yourself! Tell them you miss spending time with them and make an effort to set the date, time, and place for this. Yes, it will be hard to find a schedule that will work for all of you, but it will be worth it. Promise! Besides, the best part of falling in love is talking to your BFFs about it! But also remember not to hog the conversation; these dates are for everyone to catch up, not an opportunity to gush non-stop.
ADVERTISEMENT - CONTINUE READING BELOW
CONTINUE READING BELOW
Recommended Videos
2. Don't bring your boyfriend to your barkada dates.
Unless, of course, you told them you're introducing babe to them and they said yes. Or unless he's a part of your barkada. Aside from the fact that it can get really awkward most of the time, your friends would want to tell you things that they can only share with you. If you bring man with you, chances are, they won't be comfortable talking about their feelings or that they won't open up to you at all.
3. Remember you don't need to be physically together to connect.
Sometimes, a simple "How are you?" will make their day. Knowing that a dear friend like you cares for them will brighten their mood and who knows, they might need it that day, too. Most of the time, when we get a boyfriend, even our online time is dedicated to messaging them and posting about them. But for a change, connect with your friends! This will help you understand them better and actually make them feel you still care about them even if you're happy and you're already enjoying life.
ADVERTISEMENT - CONTINUE READING BELOW
Remember, ladies, that it really doesn't have to be some big gesture. A simple hi is a big thing, especially in this fast-paced world we live in wherein everyone brags about being sooo busy. The fact that you made time to actually talk to your friends will mean a lot to them.
This story originally appeared on Candymag.com.
* Minor edits have been made by the Femalenetwork.com editors.
Load More Stories