We know Korean dramas are a mom's guilty pleasure. Apart from the nakakakilig stories, it's also hard to resist the actors who are—let's admit it—eye candy.
ADVERTISEMENT - CONTINUE READING BELOW
For fans of K-pop or K-dramas, meeting an "oppa," might just be a fantasy. And for mom Andrea Data-Ko, the thought of dating a Korean in real life was just a daydream. But life had a funny way of surprising her because she actually ended up marrying one!
"In the midst of all the craziness, we found ourselves more deeply in love and very much compatible."
"My husband, Joon, and I met in the Philippines through a dating app," the 30-year-old shares in an email interview with SmartParenting.com.ph. "I was working for an e-commerce company while he was then a professional football athlete for PH leagues — may fans siya sa Pinas!"
The mom adds that it was her first time dating a foreigner, but she and Joon clicked right away. Their relationship was great, but it also escalated quickly: Andrea unexpectedly got pregnant.
"When we first learned the news, we both got scared," Andrea admits. It tested their relationship because they had to consider their personal and cultural differences. "We were scared of forcing each other a lifetime of commitment we both weren't ready for. It took time for us to settle things."
In the end, they decided to build a family together. "We agreed that we will be together for love and not only because of the responsibility that is our son. In the midst of all the craziness, we found ourselves more deeply in love and very much compatible."
What it's like being married to a Korean
ADVERTISEMENT - CONTINUE READING BELOW
Many have said that Korean men are different from the actors we see in dramas. But Andrea says she met a good man.
"I consider myself lucky — I met a real good 'oppa'," she shares. "He's kind, sensitive, very caring, deep, appreciative, and funny!"
She even recalls a moment where she felt like one of the lead actresses in a K-drama "One time, when we were still dating, I asked him to sing a Korean song for me. The moment he sang, I felt like I was in a Korean drama haha! The only difference between my husband and the oppas we see on TV is that… he's real."
Of course, their relationship was not without challenges. One hurdle that they had to overcome was the language barrier. "When we started dating, he was still learning English. There were lapses in our conversations, but that only made us more patient and understanding of each other. Team effort!" Andrea exclaims.
ADVERTISEMENT - CONTINUE READING BELOW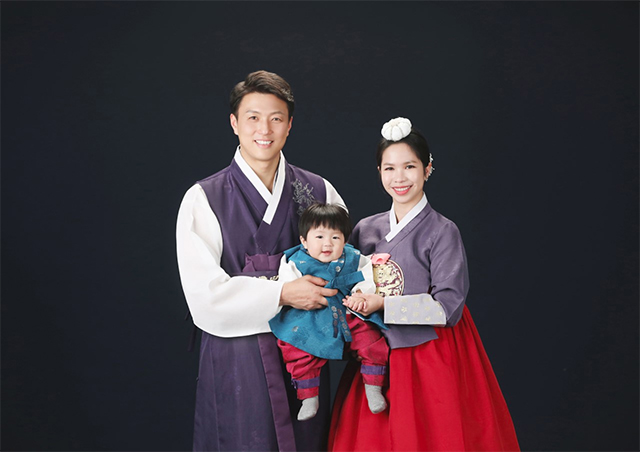 The next, and even harder challenges were surviving a long-distance relationship and getting their respective parents to approve their marriage.
"Koreans are still very traditional and patriotic — it was one of the biggest dilemmas we had as we weren't sure if his parents would be accepting of me since I am a foreigner. Thankfully, things turned out well," the mom shares.
ADVERTISEMENT - CONTINUE READING BELOW
Raising kids in South Korea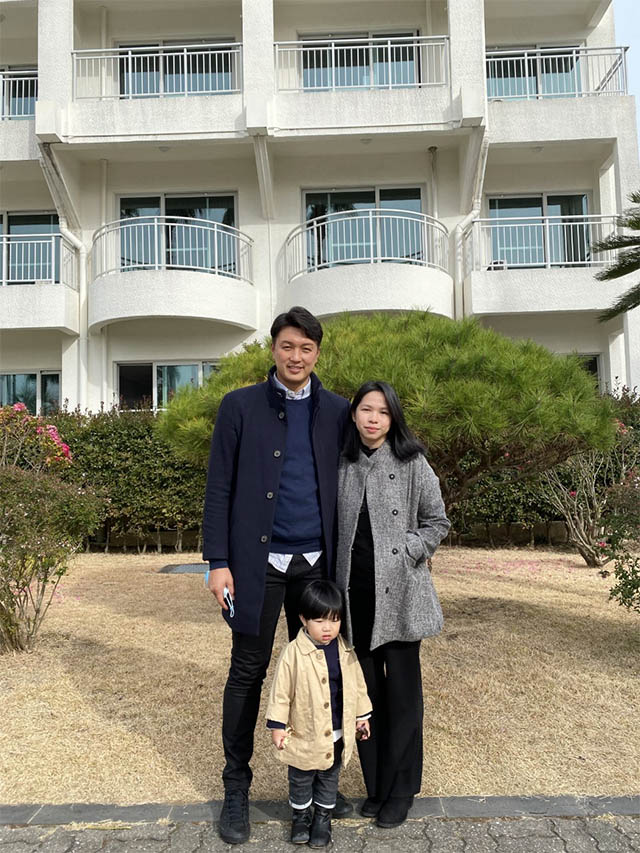 Andrea says she and Joon have an open communication when it comes to raising their son, Seojin. "It's easy for us to agree on certain matters because our values and beliefs are the same regardless of our nationalities. We take turns handling the situation depending on the matter," she says.
ADVERTISEMENT - CONTINUE READING BELOW
Andrea, who is based in Jeju Island with her family, still had to adjust to their culture. "If Filipinos make sure that their kids eat before them, here, it's the other way around. Parents need to be energized to have the power to take care of their kids. Makes sense!"
"Korean parents teach them to be independent at an early age. They let them play and explore with minimal supervision. Me, I kept my eye on my kid like a CCTV," she shares with a laughing emoji.
"Hindi uso ang yaya dito," the mom adds. "They put their babies and kids in daycare so they can go to work or do things on their own. And the government pays for it!"
In South Korea, children receive financial support from the government every month. This is from the time they are born until they are seven years old. "Even during this pandemic, kids below seven were given their own 'ayuda.' I am truly amazed of all these things," Andrea says.
ADVERTISEMENT - CONTINUE READING BELOW
Despite raising her child in a foreign country, the mom makes sure that her son does not forget his Fiipino roots. "My son speaks and understand both Korean and English. However, when we videocall the Lola and the Titas I make sure they talk to him in Tagalog. For me, it's very important for him to learn Tagalog and know the Filipino culture," she shares.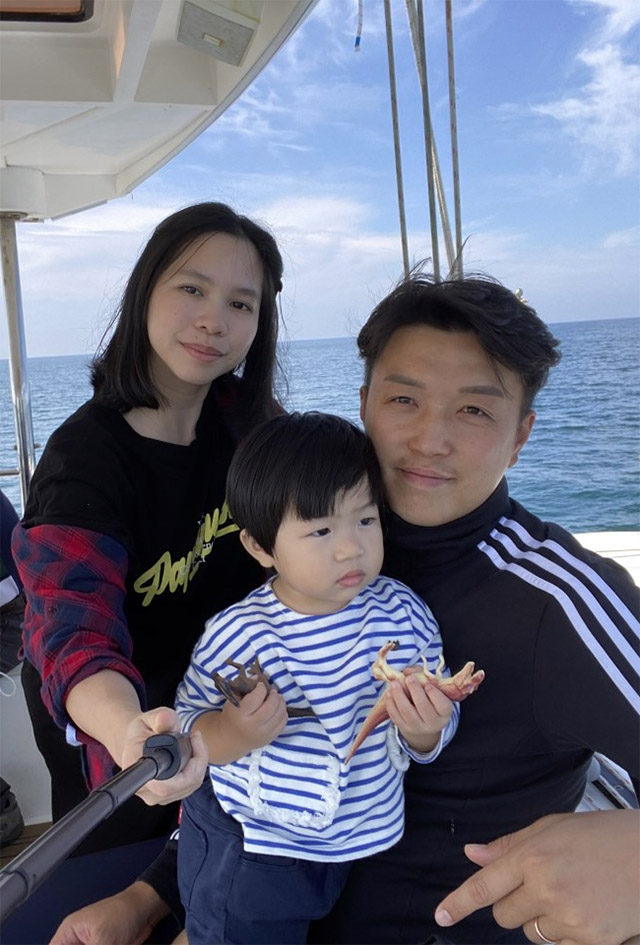 ADVERTISEMENT - CONTINUE READING BELOW
Marriage takes work, but Andrea and Joon are taking it head on — especially because they are expecting their second bundle of joy! Thankfully, being married to a foreigner feels like everything is always new and exciting.
"You learn new things every day and you acquire new skills! Like being more patient, understanding, and accepting," Andrea says.
"Our differences actually made us have a deeper connection. It's the openness that helps us to always find a way to work things out," she adds.
Feeling the love bug? Click here for more love stories that will make you kilig!
Load More Stories