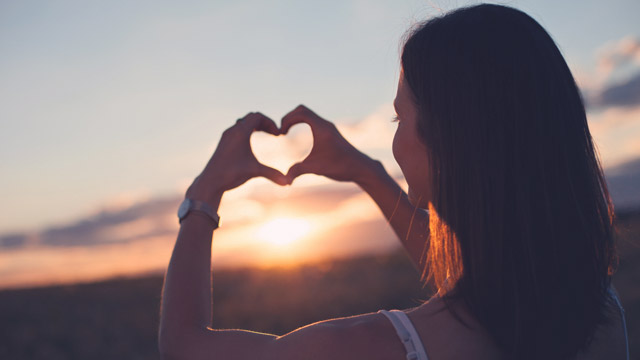 So, your 30-something self is single on Valentine's Day, a prolific occasion when everyone is trying to find (and sometimes, flaunt) a snuggle buddy. You've probably seen some of your officemates flutter past your cubicle with huge bouquets of roses in their hands, or you may have walked into a flash mob proposal in your favorite lunch haunt—and yes, the bombardment of grand, romantic gestures can sometimes be too much, and you just can't help but give a pained grimace before slinking out of the scene.
ADVERTISEMENT - CONTINUE READING BELOW
The happiness of others shouldn't make you bitter. While, sure, people should show their love whether it's Valentine's Day or not, having a day to commemorate all that can actually remind everyone that love isn't just for those in relationships. So instead of feeling annoyed by everyone's PDA or feeling dramatic because you're unattached, try focusing on the most important person you can give love to: yourself. Here are a few things that can help you throw away the bitterness and cultivate self-love:
Quit the self-pity party.
You haven't been in a relationship for years, or maybe you've never been in a relationship ever—so what? Why should you feel pressured to find 'The One' when there's still so much about yourself and the world to discover? Not being in love doesn't mean than you're missing out. It just means that it's your time and you're enjoying other things. Don't pine for something that isn't there because it's keeping you from appreciating what you have. Enjoy your independence.
Don't let other people pressure you.
Now that in your 30s, you're probably used to getting all those nosy questions, from 'Bakit wala ka pang boyfriend?' to 'Kailan ka ikakasal?' Admittedly, these may give you anxiety because society has basically ingrained in everyone that one must already be settled down at a certain age, but the thing is, you're the only person who knows when the best time to settle with the best person is, if at all. Let these people ask until they get tired of doing so—your happiness comes first.
Stop comparing yourself to other people.
You know you've been on social media way too long when you're starting to feel bad just because all of your friends are either uploading their wedding photos or showing off their newborn infants and you're not.
First thing's first—stop. This goes back to the self-pity party, so before you even feel bad about it, think about everything you've achieved until this point. You have a regular source of income; you pay your bills on time; you have friends; you travel... These may seem like little things but they're actually the hallmarks of a responsible adult.
ADVERTISEMENT - CONTINUE READING BELOW
Remember that your worth doesn't rely on walking down the aisle or giving birth to the cutest babies. You, on your own, are more than enough.
Accept the things you can't change and work on the things you can.
If drama is impossible to avoid, face it instead of running away from it, but also know that there are things that you can't do anything about. Accept that not everything will go your way, but don't be complacent—there are issues that you can improve on if only you change your energy and mindset.
Celebrate yourself.
When you wake up every morning, look at yourself in the mirror be grateful for who you are. You have so much going for you, and you're fine wherever you are in life. Wear makeup for yourself. Take breaks when you have to. Be kind to your heart. Girl, you've got the universe in your soul—be happy, be grateful, and never sell yourself short.
ADVERTISEMENT - CONTINUE READING BELOW
Load More Stories