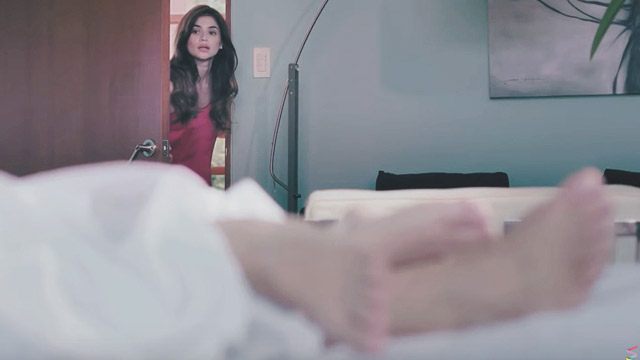 Recent studies have revealed that the more educated you are, the more likely you'll cheat and leave your partner.
The study, conducted by dating site Victoria Milan, looked into the education levels of more than 5 million of its active users. The survey polled their men and women members, from all ages and places, while taking into account their educational background.
ADVERTISEMENT - CONTINUE READING BELOW
The statistics showed that a whopping 69 percent of women and 65 percent of men who've achieved a higher education have had an affair at least once in their lives.
According to the data, the group who strayed from their relationship the most are those who graduated from college, with 36.87 percent of women, and 25.23 percent of men confessing their illicit behavior.
CONTINUE READING BELOW
Recommended Videos
Meanwhile, 16.75 percent of men and 14.45 percent of women who were able to graduate with a masters degree have also no qualms of getting it on with someone besides their partner.
On the other hand, those who are least likely to stray from their relationship are those who weren't able to complete high school (2.33 percent), followed by those who have a doctorate (3.12 percent).
"People with university credentials are the ones most likely to have an affair and those with limited education are the most faithful. What this tells us is that highly educated people are likely to have more time on their hands, while the working class are too busy making ends meet to have time for a sexy fling," Founder and CEO of Victoria Milan, Sigurd Vedal, said in an interview.
ADVERTISEMENT - CONTINUE READING BELOW
It can also be noted that a higher education is also associated with an increased risk of union dissolution among Filipinos. In a paper by Demographic Research published last May 2017 entitled "Divorce And Separation In The Philippines: Trends And Correlates," it was found that the odds of union breakdown are 44 percent higher among women with a secondary education than among those with less than a secondary education.
"Highly educated women in the Philippines tend to be active in the labor force and have the economic independence to separate from their husbands, either formally or informally, when a marriage becomes unbearable," the study states. "Filipino women with higher levels of education, those who were cohabiting without ever marrying in their first union, and those who were raised in urban settings have higher risks of experiencing union dissolution than their counterparts."
This story originally appeared on Fhm.com.ph.
* Minor edits have been made by the Femalenetwork.com editors.
ADVERTISEMENT - CONTINUE READING BELOW
Comments
Load More Stories