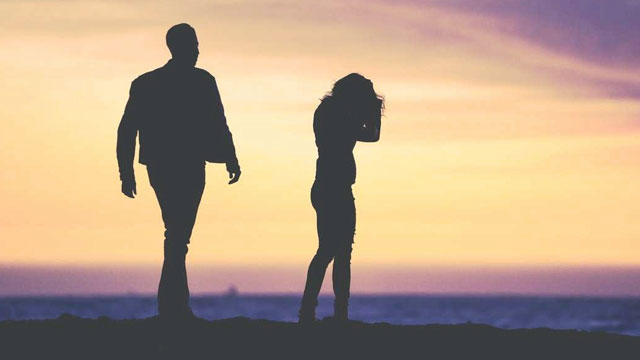 Last August 10, I found myself in an intimate roundtable discussion with divorce advocates, most of whom were separated women; attorneys, journalists and bloggers, who were also advocates; and Senator Risa Hontiveros, who just refiled the Divorce Act of 2019 last July 10.
ADVERTISEMENT - CONTINUE READING BELOW
And then there was me, trying my best not to show that up until a few days ago, I knew shamefully little about the tireless fight to legalize divorce in the Philippines. I rarely read articles on its latest news; I never discussed it with anyone directly affected by it—deeply unhappy couples, their children, battered and abused wives. All I knew was that its loudest, staunchest opponent is the Church I belong to. Everyone else in my small, comfortable world is pretty much silent.
Poised and eloquent as always, Hontiveros began the conversation laying bare the grounds of the divorce bill. Covering the already existing grounds for annulment and legal separation, this bill includes new, modernized grounds: irreconcilable marital differences, legal separation for at least two years, psychological incapacity of either spouse whether or not it existed before the marriage, and violence against women and their children (VAWC)—which is, disturbingly, not a ground for annulment. The grounds also stress that physical violence and abuse need not be repeated. Within our existing laws, spouses have to prove that their partner had been violent more than once in order to get legally separated. This bill urgently recognizes that once is more than enough.
After the attorneys in the room further fleshed out the profound pitfalls in our current laws, the conversation took a tense, emotional turn when the discussion veered from legal language, and confronted the prevailing cultural and sociological struggles surrounding divorce in our country. Turning to the faces behind these laws, we heard the voices of women who had to endure loveless, damaging marriages because they had no other option—voices of women who suffer not only from the traumas caused by their former husbands, but from the pain caused by a society that refuses to talk about their plight.
And so the conversation essentially boiled down to one vital question: how can we humanize the discussion on divorce in Philippines?
One way we can start is by calling out its pervading myths; and taking a long, hard look at reality.
ADVERTISEMENT - CONTINUE READING BELOW
Myth # 1: Filipinos already have adequate options to end unhealthy marriages
One myth is that our current options at separation—legal separation and annulment—sufficiently address the needs of women and men in harmful marriages. But the reality is that legal separation does not sever the marriage, barring couples from remarrying and rebuilding healthier families. Annulment, on the other hand, is often a slow, agonizing, and expensive process, costing up to P300,000. One advocate, a teacher, lamented that she does not have that kind of money to spare. And she's not alone: with the average Filipino earning less than that amount a year, only the privileged few have the luxury to annul.
On top of the cost, proving the terribly limited grounds for annulment, such as the innate insanity of your spouse, is in itself mentally and morally destructive. One advocate raised that in some cases, because couples are left with no other choice, they must lie—leaving couples debating who will play the crazy one.
ADVERTISEMENT - CONTINUE READING BELOW
Myth # 2: Legalizing divorce will lead to "Las Vegas-style breakups"
Lawmakers who oppose the bill also fear that legalizing divorce will lead to "Las Vegas-style breakups", or couples getting married and splitting up on a whim, with divorce now at their fingertips. But as many of the longtime separated women in the room unanimously cried out—most couples don't enter into marriages thinking they will come out of it broken. Believe it or not, people want to stay in love. But when women and men find themselves trapped with spouses that turned out to beat and cheat on them, they leave not for the sake of leaving, but because they want—and deserve—peace.
Atty. Jaye Bekema, Chief Legislative Officer of Sen. Hontiveros, raised the case in Malta, the last country in the world that legalized divorce. One year after the bill was passed, Malta's divorce rate was still the lowest in Europe—showing that people did not scramble to end their marriages just because they had that choice.
ADVERTISEMENT - CONTINUE READING BELOW
Myth # 3: Banning divorce spares children from suffering
Many Filipinos also worry that legalizing divorce will compromise the welfare of the children. But the mothers in the room tell a different story: their very own children confessed to them that their marriage was hurting them, urging them to separate from their abusive, unfaithful husbands. One mother chose to stay in her marriage for years thinking she was protecting her family, only to realize that she was only protecting her husband.
Advocates in the room stressed the importance of showing your children that you had the freedom to leave, especially to protect them from falling into the same vicious cycle of violence. "You don't want your kids to grow up knowing that physical abuse is normal," said one woman.
As I listened to their stories, I grew more ashamed of my past apathy, painfully aware that I was the byproduct of this silent society. Whether or not the passage of the bill directly affects you, everyone needs to talk about this issue. We need to break away from our toxic tendency to judge and to shame. We need to have more open, honest and uncomfortable conversations like these, where we don't let our comfort or fixed beliefs make us blind to reality, but instead—we listen. We owe it to our fellow Filipinos whose physical, mental and emotional wellbeing are at stake.
ADVERTISEMENT - CONTINUE READING BELOW
Surrendering to tears, a woman seated beside me courageously shared about how she resisted leaving her husband for twenty long years because she wanted to keep her family whole, because society told her to keep her family whole. But when staying took a heavy toll on her sanity, she knew she had to leave. "How can you say that your family is whole when your kids see you having a nervous breakdown almost every week?"
The room listened in anxious silence. Hontiveros, seated across her, gave her a glass of water. I'm sure we all wished we could have given her more. 
Load More Stories