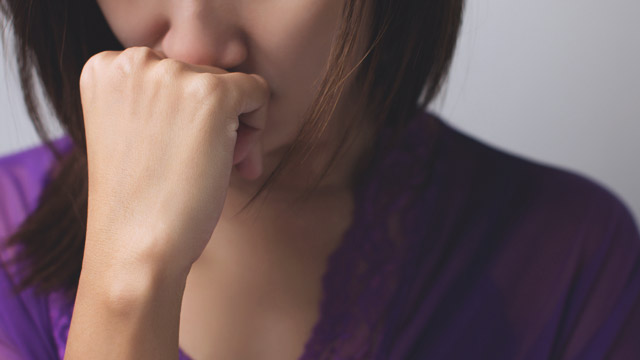 While having no regrets in life is a romantic idea, it's something that's hard to achieve. If you're a living, breathing human who is sometimes prone to the throes of emotion, then at some point you would've done (or skipped doing) something that you wish you could take back. In your 30s, you may already have a wealth of regrets, from a love you never vocalized, to a career you wish you didn't pursue. Having regrets is normal; what's not is allowing them to take over your life.
ADVERTISEMENT - CONTINUE READING BELOW
"Regret, although painful to experience, can be a helpful emotion. The pain of regret can result in refocusing and taking corrective action or pursuing a new path," says Melanie Greenberg Ph.D. on Psychology Today. "However, the less opportunity one has to change the situation, the more likely it is that regret can turn into rumination and chronic stress that damages mind and body."
Regret can teach a lot of things, but first, you'll need to let go of the negativity that triggered it:
Know that no one is perfect; mistakes will always be made.
Feelings of regret come from the belief that you should have known better, but the reality is, at that moment, you didn't. And that's okay. People learn through both good and bad experiences, and both should be accepted as normal parts of life. "Your regret demonstrates that you care," says Mark Banschick M.D. "That's a good thing."
Analyze how much it has affected you.
Has this feeling of guilt been clouding your decisions? Has it affected how you live your life and how you deal with people? While remorse may show your willingness to change (especially if the thing that caused your regret is irreversible), you should not allow it to cause unwarranted negativity in your life. You'll have to let it go.
Forgive yourself.
Letting go of guilt means finally accepting that it has happened and that there's life beyond it. Admittedly, this isn't easy to do, and for some, it may take years to come to terms with an incident that they regret. The act of forgiveness allows you to finally process and let go of any self-hatred you may have consciously or unconsciously been experiencing. "Consider what you really want—happiness, love, acceptance, achievement, belonging, generosity, gratitude," continues Dr. Banschick. "Focus on that. Stop 'should-ing' yourself. Stop rehashing the unchangeable past!"
ADVERTISEMENT - CONTINUE READING BELOW
Never say never.
Regrets may cause you to swear off things and deny opportunities. If you were brokenhearted, you might say, "I'm never falling in love again," or if you failed to set up your dream business, you might think, "I'm not doing that again." Regrets may act as cautionary tales, however, it's also important to see the lessons they impart, and to know that while you can't promise that the same won't happen (no one can predict what will happen in the future after all), you somehow know better.
Alice Boyes Ph.D. writes on Psychology Today: "If you've fallen into certain traps dozens of times before, it's not likely that you'll never do those things again. Instead of vowing to never make the same mistake again, acknowledge that you need strategies for gradually improving your habits...
"Regret can cause us to become excessively hesitant or avoidant...[but] just because you made some less than ideal decisions doesn't mean you're doomed to permanent failure in any one area."  
ADVERTISEMENT - CONTINUE READING BELOW
Focus on gratitude and begin anew.
If you're familiar with Marie Kondo's decluttering practice, then you would know that before she lets items that are not anymore needed go, she holds them and thanks them. Do the same with your regrets: accept them as they are, thank them for the experience (no matter how painful), and let them go. They have become an indellible part of your story and has brought you to where you are now. Take what lessons you can from them and move on. At some point in your life, you'll look back and realize that they have equipped you to face harsher storms, and that because of them, you're more than ready to weather them through.
Load More Stories