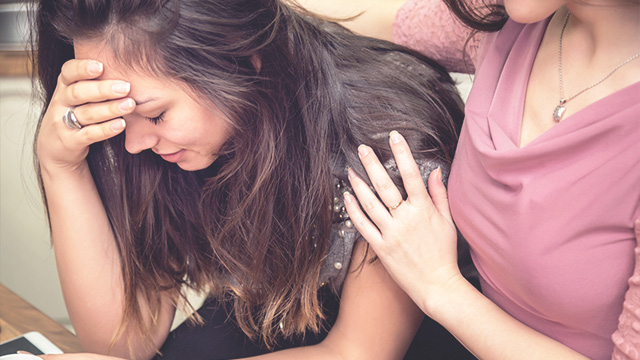 Every relationship needs a lot of patience and understanding—and times when the problem isn't really as simple as black and white. However, there are also non-negotiable instances wherein we wouldn't even think twice about ending it. So for this week's #FNAsks, we asked our FN readers and Girltalkers to share what to them is the ultimate deal breaker in a committed relationship.
ADVERTISEMENT - CONTINUE READING BELOW
CONTINUE READING BELOW
Recommended Videos
1. Physical and emotional abuse
"Any form of abuse: physical and emotional. Also, cheating—for me [that's a form of] emotional abuse." – Girltalker Shadow_Angel
"'Pag nakita kong abusive na partner ko, iiwanan ko na agad. No room for another chance." – Girltalker young_maiden
"If he abuses me physically, no ifs, ands, or buts." - rjanedavid, via Instagram
ADVERTISEMENT - CONTINUE READING BELOW
2. Lack of respect
"If he's no longer respecting me as a person, then the relationship must end. There's no use staying with a man who doesn't even care enough to give you any respect because he will just repeat the same mistake again and again. - thepinaynars, via Instagram
2. Cheating
"If there's a third party. This is what I made clear from day one." – Girltalker kvandenhaa
The same goes for kanividz808, who answered by Instagram that aside from violence, cheating is an absolute no-no.
3. Irreconcilable differences
"Aside from abuse, kapag may isang bagay siya na 'di ma-accept sa yo—paulit ulit 'yan na issue." – Girltalker Carlasoul
4. Money problems
Instagram user jstney says that aside from dishonesty and domestic violence, having debts is one major problem she won't stand for.
How about you? What's your non-negotiable in a relationship? Comment below, or join the conversation over at Girltalk.
ADVERTISEMENT - CONTINUE READING BELOW
*Minor edits have been made by the Femalenetwork.com editors for clarity.
Load More Stories