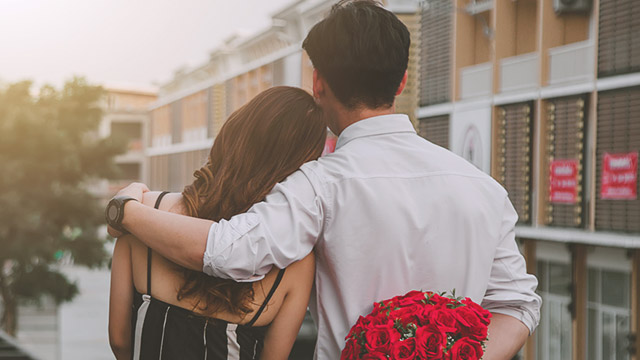 When you're coming from a bad breakup, it's typical to want to look for a new partner who's totally different from your ex—if not, better. However, a nine-year-long research by the University of Toronto reveals that doing so can be challenging as you're likely to date the same "type" of partner. "It's common that when a relationship ends, people attribute the breakup to their ex-partner's personality and decide they need to date a different type of person," explained Yoobin Park, a PhD student in the Department of Psychology in the Faculty of Arts & Science at U of T and the lead author of the study. But it turns out that isn't always the case!
ADVERTISEMENT - CONTINUE READING BELOW
In the said research, 332 participants assessed their own personalities, including each of their current partners and exes. (To avoid biased, one-sided descriptions, the scientists rigorously reached out to these participants' exes, too.) It was found that there's a significant similarity in the personalities of an individuals' lovers, showing that he or she tends to go after the same type of person over and over again.
"The degree of consistency from one relationship to the next suggests that people may indeed have a 'type'," said Geoff MacDonald, co-author and a professor in the Department of Psychology at U of T. "And though our data do not make clear why people's partners exhibit similar personalities, it is noteworthy that we found partner similarity above and beyond similarity to oneself."
Interestingly, though, it was discovered that outgoing people are less likely to experience this, as those who ranked high on extraversion and "openness to new [experiences]," dated more people who are different from each other. 
So how can you stop falling for the same type of person?  
There's nothing entirely wrong with having a "type," unless of course, you constantly fall for a man who breaks your heart; if that's the case, understanding your "dating history" like recognizing what drew you to your exes could be one way to start breaking away from the pattern. In another feature on Psychology Today titled Why Do People Have a Type?, clinical psychologist Lisa Firestone Ph.D, says: "As we come to know our patterns, we can start to make different choices about who we date. This may involve making some decisions that are initially uncomfortable but will ultimately make us happy." 
Consider going out of your comfort zone, dating someone who's out of your social circles, and maybe, giving those who you would initially think "hindi ko type 'yan" a shot—you never know what you're missing out on. 
ADVERTISEMENT - CONTINUE READING BELOW
Load More Stories